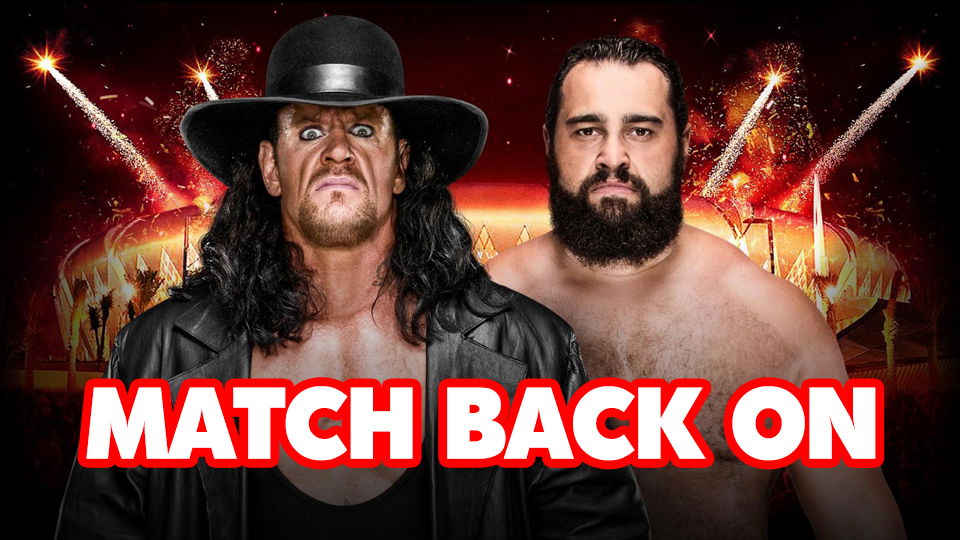 In a wild turn of events, Rusev vs. The Undertaker in a casket match at the Greatest Royal Rumble event in Saudi Arabia is, once again, taking place.
After @LanaWWE's endorsement, the #CasketMatch is BACK ON between @RusevBUL and The #Undertaker at @WWE Greatest Royal Rumble! #WWEGRR https://t.co/57z9aRgINj

— WWE (@WWE) April 16, 2018
Just last week it was announced that the match would be canceled with Rusev being replaced by the returning Chris Jericho. However, WWE has just announced that the replacement match has been canceled and will be replaced with the match it was originally replacing – did you get all that? Good.
https://www.youtube.com/watch?v=kQcT9l7Y08g
After Rusev was originally pulled from the match, the WWE universe was outraged that such a travesty would occur on Rusev Day, of all days. But not to worry, the Undertaker will indeed be facing Rusev in Jeddah at the Greatest Royal Rumble in a casket match.
Rusev being pulled from the match caused the internet to be rife with speculation around Rusev potentially leaving the WWE, with Rusev going so far as to change all his social media to not include any mention of the WWE. With this recent development, it looks like everything could be back to normal for Rusev and WWE, for now at least.
Will Rusev be celebrating Rusev Day by burying the Undertaker? Or will the Demon from Death Valley put a stop to Rusev Day? Let us know in the comments below or on Twitter.