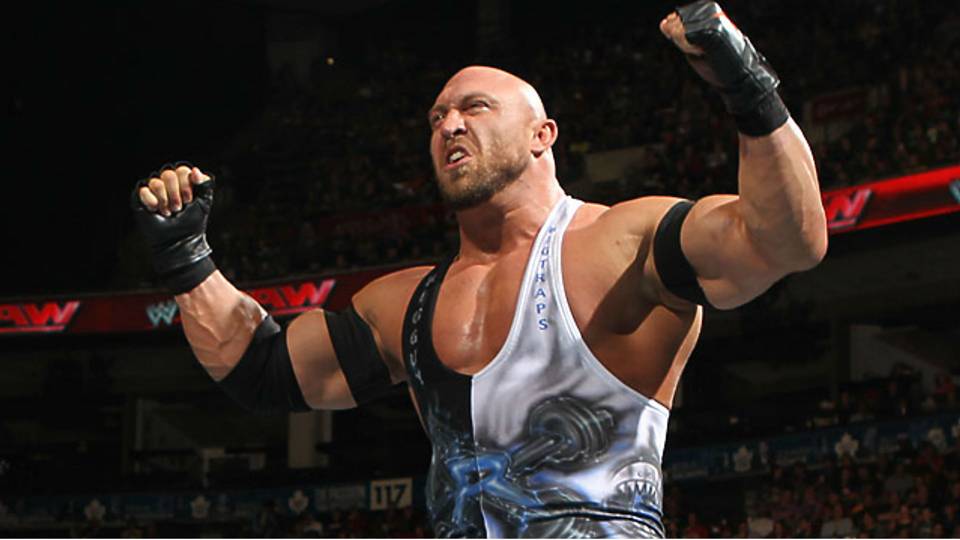 Every week it seems that someone from WWE's past decides to tease a move to AEW, and this week it is the turn of former Intercontinental Champion and my best friend Ryback.
Ryback left WWE in 2016, 11 years after he first appeared on WWE as part of Tough Enough in 2005. Despite being presented as a brute with more muscles than a seafood restaurant, Ryback only won a single championship during his run with the company.
His time with WWE was one of mixed fortunes, with a number of people including Mick Foley praising his work. However, CM Punk labelled Reeves as a "steroid guy" and said that wrestling him "took 20 years off" his life, while also claiming that Reeves purposely broke his ribs.
Either way, since leaving WWE in 2016, Ryback has appeared several times on the indies, legally changed his name from Ryan to Ryback, and has done a lot of work in the world of fitness and muscle gain.
There is no reason why he wouldn't be able to make a full-time return to the ring, and he has teased exactly that in a Twitter post over the weekend.
2020 #FeedMeMore @FMMNutrition @RybackTV pic.twitter.com/baXr3ROcrH

— The Big Guy (@Ryback22) December 22, 2019
As you can see from the above tweet, Ryback is heavily teasing that he has come to an agreement to sign for AEW, and that he may well be debuting for them in the new year.
If he does sign, he will join the likes of Chris Jericho, PAC, Jon Moxley and Jack Swagger as former WWE stars to move to Tony Khan's new promotion.