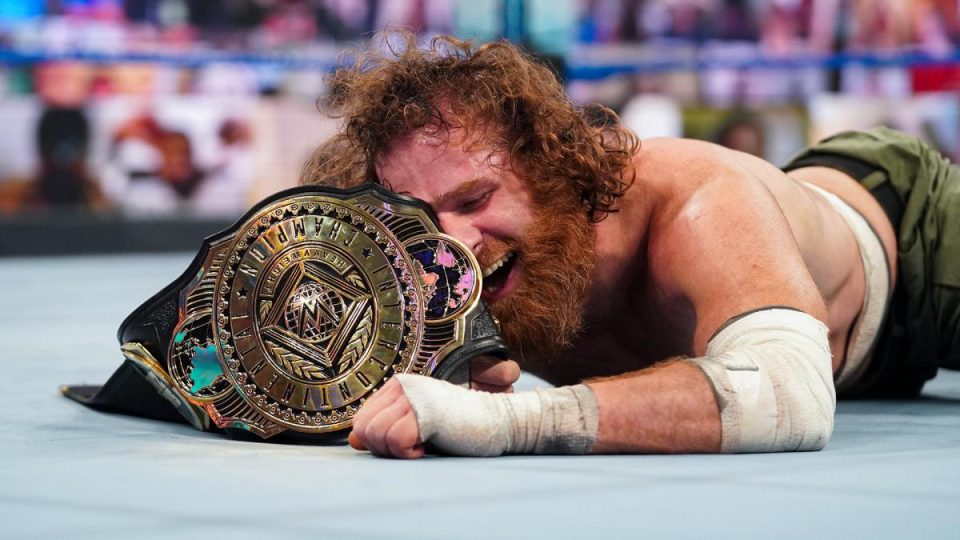 A Smackdown star has given his opinion on the Universal Champion's plans for Elimination Chamber 2021.
After a contract loophole was exploited, it was announced that Smackdown's Elimination Chamber match wouldn't be for the Universal Championship.
Instead, the match will determine a No.1 contender to Roman Reigns, who will have to face the titleholder immediately after the Chamber match.
While this situation would frustrate most competitors, Sami Zayn is optimistic heading into next Sunday's event. Speaking on Talking Smack, Zayn noted that this is the closest he's gotten to Smackdown's top title in "a long, long time".
Explaining that Reigns is now WWE's "golden goose", Zayn stated that he has started to play WWE as they keep playing him.
Here is the full quote, courtesy of Wrestling Inc:
"Paul [Heyman] and I tend to agree on a lot of things," Sami Zayn began. "I'm sure we have differing opinions on what would happen if Sami Zayn and Roman Reigns faced off for the Universal Championship. That's fine. I have a lot of respect for what Roman Reigns has become, really. All this stuff I talk about, about toeing the company line and being the sort of corporate poster boy and all of that stuff. Man, I hate to say it, but that was Roman Reigns once upon a time ago. He was the golden goose, and he knew, you know, where his bread was buttered, and he toed the company line.

"But eventually, he realized that the company is breading their butter with Roman Reigns. He realized he was their golden goose, and he started playing them instead of being played by them. So, I respect that. I'm not going to sit here and come on the show and say that, 'Oh, if I go in the ring with the Universal Champion Roman Reigns, I would plow through him.' Man to man, head-to-head, on any given night, it could go either way. That's what I think. But this is a step closer than I've gotten in a long, long, long time."
Zayn has been complaining about a WWE "conspiracy" recently on Smackdown, claiming that the company are stifling the former Intercontinental Champion.
Sami Zayn and Baron Corbin "played" the system on Friday, defeating Rey and Dominik Mysterio to qualify for the Elimination Chamber match.
They join Jey Uso, Kevin Owens, Cesaro and Daniel Bryan to determine the next challenger for the Universal Championship next Sunday.
What are your thoughts on the above story? Let us know in the comments on Twitter or Facebook.