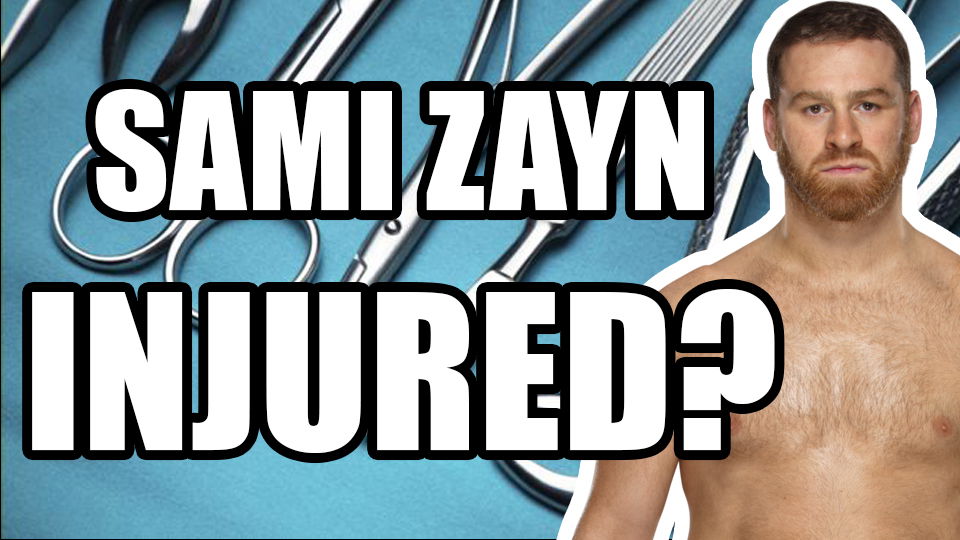 It seems that Kevin Owens' claim on Raw last night that Sami Zayn was injured was actually true. Zayn was not backstage at Raw last night and according to PWInsider he is set to visit Dr. James Andrews in Birmingham, Alabama to get checked out.
The injury did not occur at Money in the Bank but rather is an injury Zayn has been carrying for several weeks. His output recently on television has been limited to segments and skits rather than matches and on house shows he has been working multi-man matches where he does not have to do a great deal.
There is no word yet on the nature of the injury or for how long Zayn will be out of action – if at all – but be sure to stay tuned to WrestleTalk.com for any updates.
Do you think Sami's potential injury will derail his momentum or will it be a good thing as it gets him away from the horrible Lashley feud? Let us know in the comments below or on Twitter here. You can also join us on Discord to chat with Oli, Luke, the magazine team, the website writers and each other here!