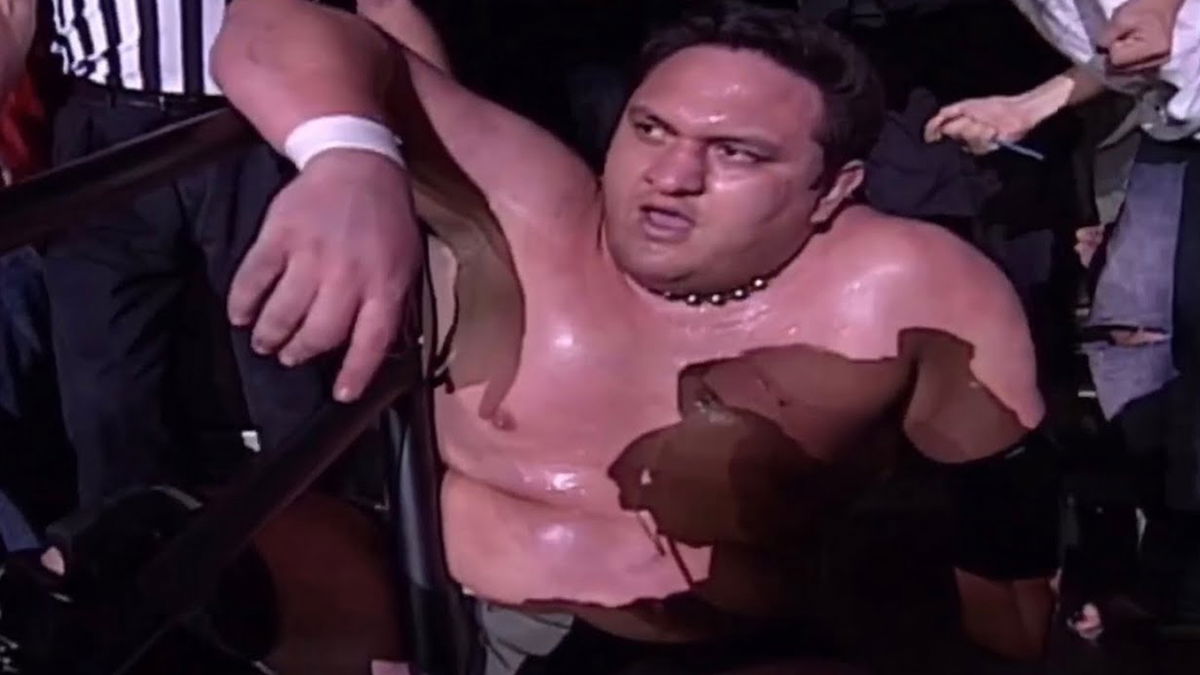 Samoa Joe once took a horrific bump at TNA Wrestling's Bound For Glory 2008 pay per view. He ran and dropkicked Sting landing flat-back on some concrete stairs. This looks like no fun at all and has become a piece of internet wrestling folklore.
Now, Joe has opened up about the move, saying he never missed a single day of work over it. He also went on to say that he turned the incident into a social experiment, watching wrestling fans blow the moment out of proportion. Here is the quote from Joe's series of tweets on the matter.
"Nope, in fact I didn't miss a day of work. I have refrained commenting on this because I have enjoyed how the legend grew over the years & it been somewhat of a social experiment for me watching it manifest as such a absolute truth. Person did his homework. Myth busted.

Also it was never suppose to be what it was in the chaos of the crowd Sting was moved down the steps and what was supposed to be a cool slightly dangerous flying forearm had to be audibled into that mid air much to my surprise.

The social experiment started when wrestlers I would meet would bring it up to me as a fact some even saying that 'Man that changed your style up huh' which I would agree with, then internally shake my head at how easily rumor becomes fact.

In fact in this media environment I stopped trying to debunk things said about me because in the battle of 'truth' vs 'narrative', narrative will always find a way to justify why truth is wrong. Also it makes it easier for me to sus out who is full of it. Just to clarify if you where a colleague who ASKED me about it I told the truth, even some fans I met a autograph signings BUT if you stated it to me as fact, I let you believe what you want. Mainly because you didn't have the common courtesy to even see if it was true."
Samoa Joe went on to lose the match and the TNA Heavyweight Championship to Sting.
More recently, Joe was released by WWE after having spent over a year as a commentator on Raw.
What are your thoughts on the above story? Let us know in the comments on Twitter or Facebook.