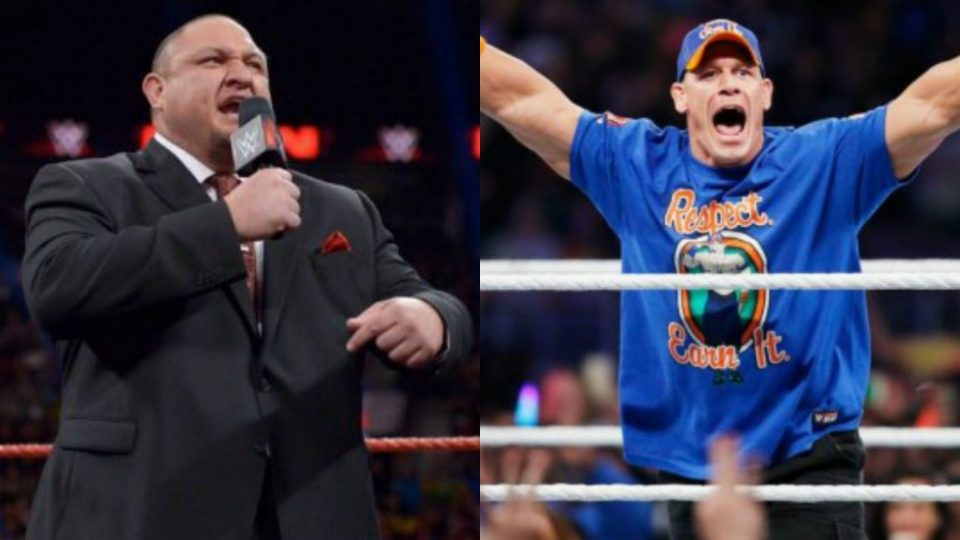 We were in for a bit of a shock on last night's episode of SmackDown Live when Samoa Joe defeated United States Champion R-Truth, Rey Mysterio and Andrade to win the US Title.
After the match, Joe was interview backstage by…I think that's Kayla Braxton, and the new champion had a few choice words for any future challengers.
As you can see in the above video, Samoa Joe clearly mocks John Cena, someone that R-Truth has been talking about since winning the belt a few weeks ago. Cena is currently filming his latest movie, but is scheduled to appear at WrestleMania according to Dave Meltzer of the Wrestling Observer.
Joe and Cena have never faced each other one-on-one before, and it's certainly the kind of match WWE would want to make for their biggest show of the year.
John Cena is almost a must for any WrestleMania show, and a babyface as big as Cena challenging for the US Title seems too good an opportunity for WWE to miss.