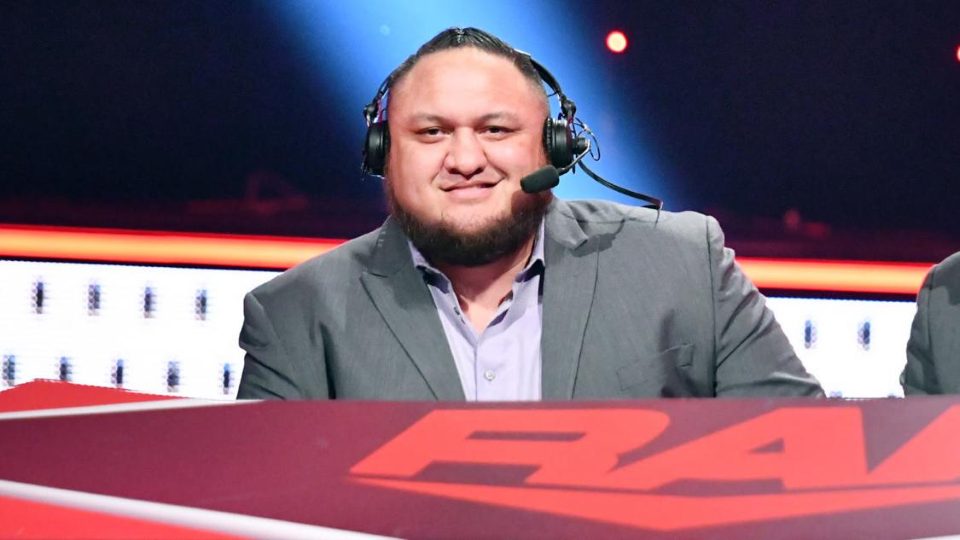 Samoa Joe has been on the Raw commentary team for a few months due to injury, and here's an update on his in-ring future with WWE.
Joe suffered a concussion while filming a commercial in February and has been out of the ring ever since, and pretty much everyone has enjoyed his work on commentary.
On Wrestling Observer Radio, Dave Meltzer responded to a question asking whether Joe's in-ring career was over, saying:
"Probably not, but for now, he does such a great job with announcing and he's had a lot of concussions, but for now he's doing this. I know that when he first did the announcing, and of course things changed, I was told that it was temporary because he's too valuable as a talent to have him as an announcer. But obviously, minds changed from when I was told that to when they decided to revamp it and he is great as an announcer. In theory, he's supposed to wrestle again but who knows."
Samoa Joe getting physical has been teased recently in segments with Seth Rollins who he was in a program with before the injury, but as of yet nothing's been followed up on.
Stay tuned to WrestleTalk.com for any further updates on Joe's condition and future.