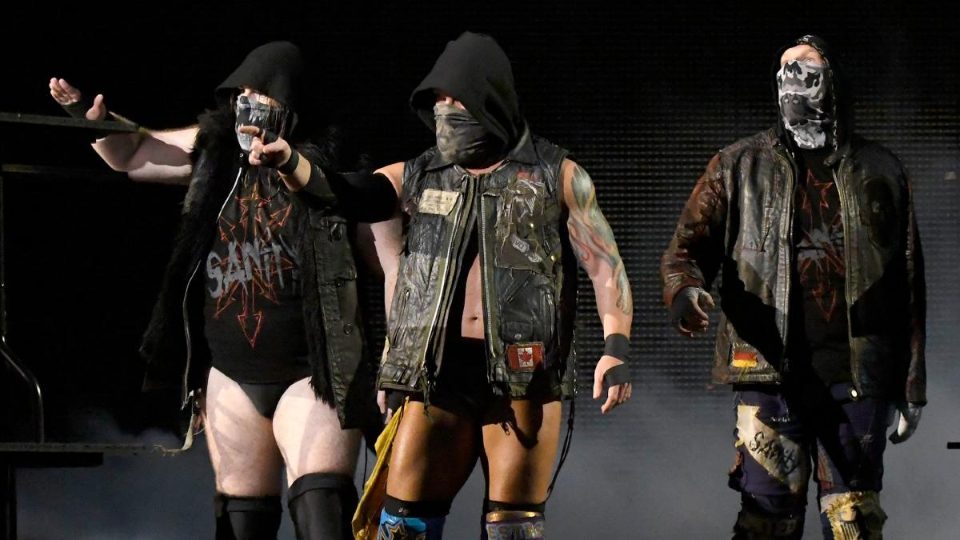 Rewind about 18 months and SAnitY, the NXT stable led by Eric Young with his hench-people Killian Dain, Alexander Wolfe and Nikki Cross are tearing it up in NXT and it's surely only a matter of time before they're doing the same on the main roster.
Unfortunately that's not how it works in WWE, and since their main roster debut, the men of the stable have been either jobbers or completely absent from WWE TV.
Fans have really started to notice how absent they have been, and this has started a #WHEREISSANITY trend on Twitter.
Two of the group's members have replied to fans using the hashtag, with Killian Dain explaining that he was at home.
Last night my tag partners where with Smackdown in Vancouver and my wife with Raw in Regina. Whereas I'm….at home.

Was it something I said? ?#WHEREISSANITY

— Killian Dain (@KillianDain) February 3, 2019

But his stablemate Alexander Wolfe had a different and less calm response to the hashtag.
Sick of this https://t.co/srDbKxMtJJ

— Alexander Wolf[e] (@TheWWEWolfe) January 30, 2019

Some fans have taken this as Wolfe being sick of being asked where they are, while others think it could be a shoot comment about how little SAnitY have been on TV.
We'll let you decide.