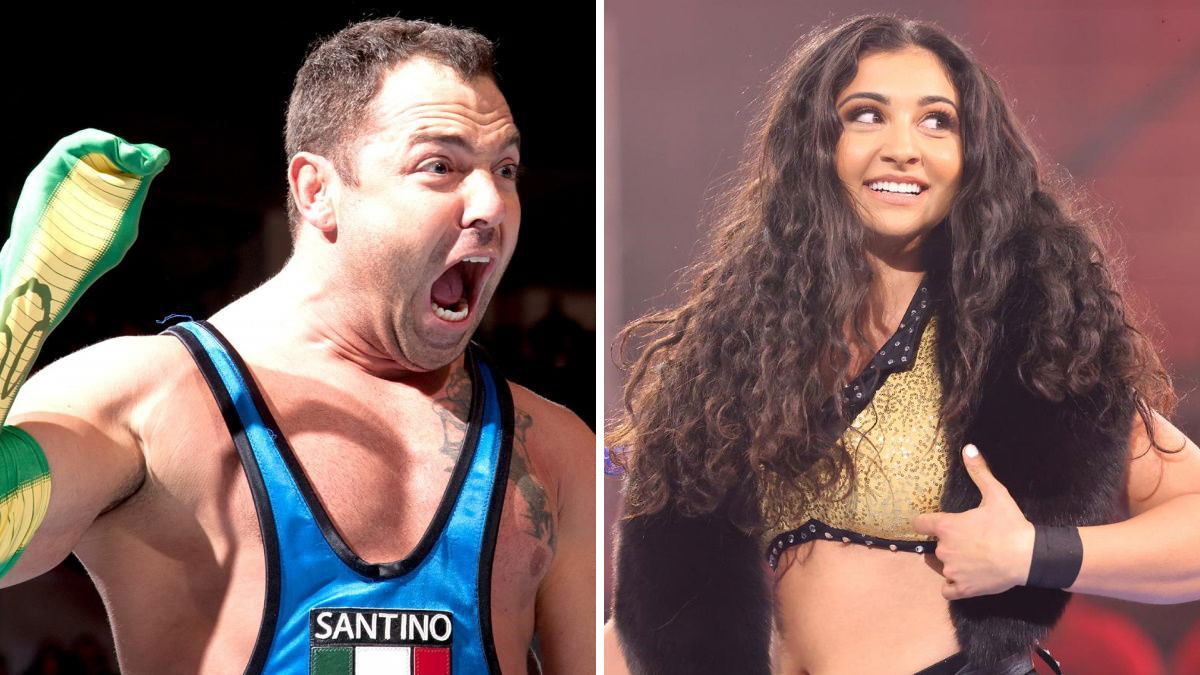 WWE likes to change the names of it's wrestlers. That's a thing that they do, we have to just accept it at this point.
Several stars on the current NXT brand are second generation stars, such as Bron Breakker, Brooks Jensen, Von Wagner and Arianna Grace, none of who are using the surnames their parents used in the company.
For WWE star Santino Marella (the father of NXT's Arianna Grace) spoke about the names on the Monday Mailbag with Mike Chioda, and why he disagrees with not using family surnames.
He said:
"I wish someone could explain the logic behind it. It's fine, if my daughter was 'Arianna Marella,' I don't see a problem with that. They started that at first with Curtis Axel, Mr. Perfect's son, but everybody knew who he was. I think there's some equity in being the second generation, but it's great for her too because when you're a second or third-generation wrestler, it's really important for them to know that they've earned this and they're not just getting a free pass because of who their parents are. I remember being with Cody [Rhodes] at OVW and the worst thing you could ever say to Cody, the most hurtful thing you could ever say to him was that, 'You don't deserve this, you're only here because of your dad,'. I saw someone say that to him once and I felt so bad for him. I think that's why he always goes the extra mile, above and beyond, because without a shadow of a doubt, he knows he made it on his own merit."
The most recent instance of WWE changing a famous surname was the renaming of The Rock's daughter Simone Johnson to 'Ava Raine'.
For a full list of all name changes in WWE for 2022 so far, click here.
transcription via WrestlingInc
To make sure you stay updated with all the latest wrestling news, add WrestleTalk.com to your Google Discover feed and follow us on Twitter!