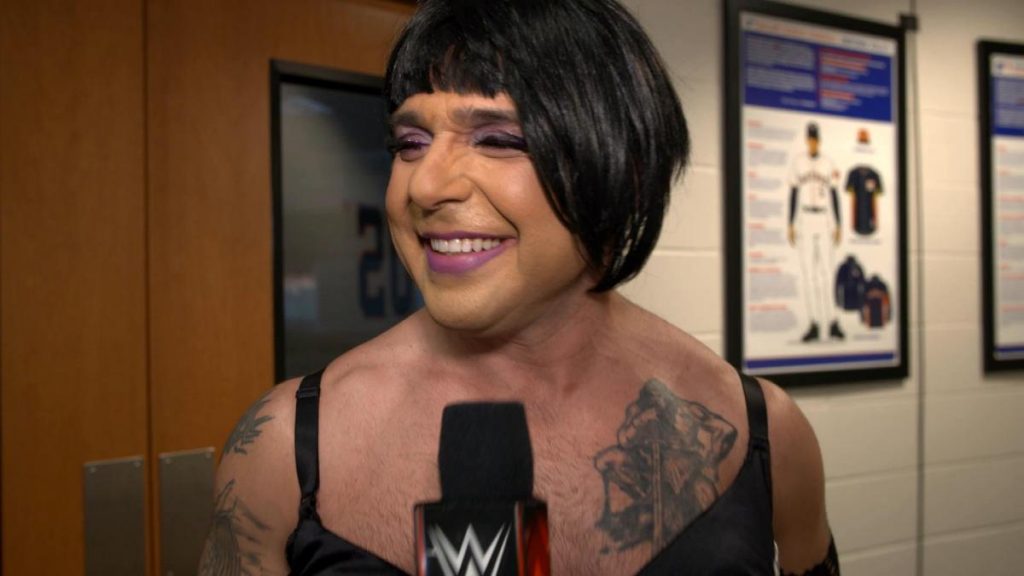 It was reported in the days leading up to the 2020 Royal Rumble event that Santino Marella had been invited by WWE to Houston, Texas to be part of the show.
Many fans expected him to be one of the surprise entrants in the men's Rumble match. However, he instead appeared as the 29th entrant in the women's bout as Santina Marella. His inclusion has massively divided opinion online.
Speaking to Corey Graves on the After the Bell podcast, Santino revealed that he was actually pretty sick on the day of the show:
"The thing is, I got sick. Like two days before [the Rumble] I started feeling it coming on. And the day before I had like a 15 hour day. I was coaching a judo tournament, and then we came back and we had one of our shows at BattleArts. It's called the Battle Rumble, a tribute to the Royal Rumble. And went home, four hours sleep. So when I got up to come to Houston, because I flew in the Sunday, I was not feeling well at all. And I just had to gut it out. So seeing all your friends and everything definitely picks up your spirits. And it was just a — it was a rough day.

"But when you go through that curtain, you are oblivious to anything that is wrong with you. That audience completely electrifies you and saturates you with all this energy that's incredible. But yeah, it was a tough day."
Speaking of Santino Marella, Dave Meltzer has confirmed in the latest Wrestling Observer Newsletter that WWE only told Marella a couple of days before the Royal Rumble that they wanted him to appear:
"Anthony Carelli dressed up in drag playing Santina Marella, who had a connection with [Beth] Phoenix. He didn't get called by WWE until a few days before the show."
Did you enjoy Santino's appearance in the women's Royal Rumble match as Santina Marella? Let us know on Facebook or Twitter.