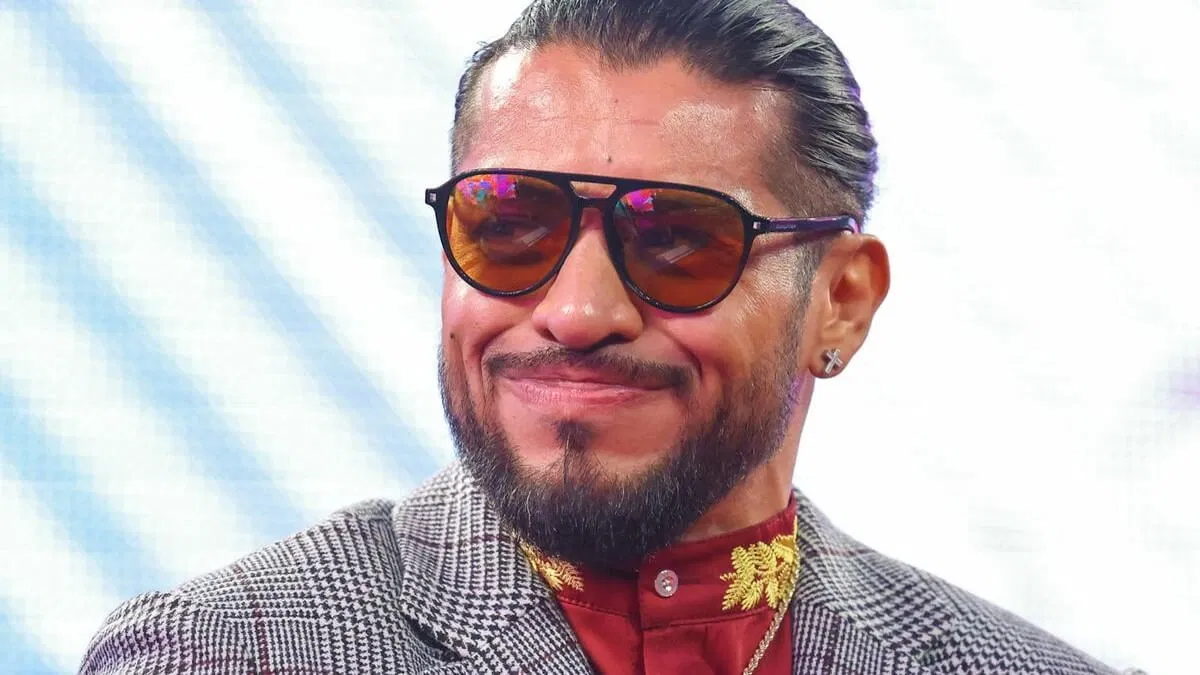 Has NXT star Santos Escobar just teased that he could make his WWE main roster debut on tonight's August 1 episode of Raw?
With tonight's show being the post-SummerSlam episode, many fans are thinking of it as the true start of the Triple H era, and as such, are expecting some big moments.
When you think of what kinds of big moments we could see, NXT call-ups are always in the conversation, and Santos Escobar could be one of the names headed up soon.
In NXT, Escobar's Legado Del Fantasma teammates are now full-fledged heels in the D'Angelo Family, but Escobar was taken out by D'Angelo himself and hasn't been on TV with them for weeks.
This seemingly means either:
It was a way to separate them and use Escobar as a singles wrestler, potentially for a call-up
Escobar's gonna return to NXT and his pals are gonna turn on D'Angelo and rejoin Escobar
Both are possible, but Escobar's latest tweet is only gonna fuel rumors of the former, because, as you can see, it seems like he's ready to make a comeback:
— SANTOS ESCOBAR??? (@EscobarWWE) August 1, 2022
There's no doubt that Triple H is a fan of Escobar so tonight could be the night. Obviously there's also a chance his tweet is just hyping a return to NXT, but with the buzz around tonight's Raw, a call-up is definitely within the realms of possibility.
We posted a list of seven big surprises Trips could book for tonight's show, which did actually make mention of Escobar being called up prior to his tweet, which you can read at this link.
If you're in the UK but didn't manage to get tickets to Clash at the Castle on September 3, WrestleTalk is hosting a watch party at The Joiner on Worship in Shoreditch, London, and we'd love for you to join us! Click here for more details.