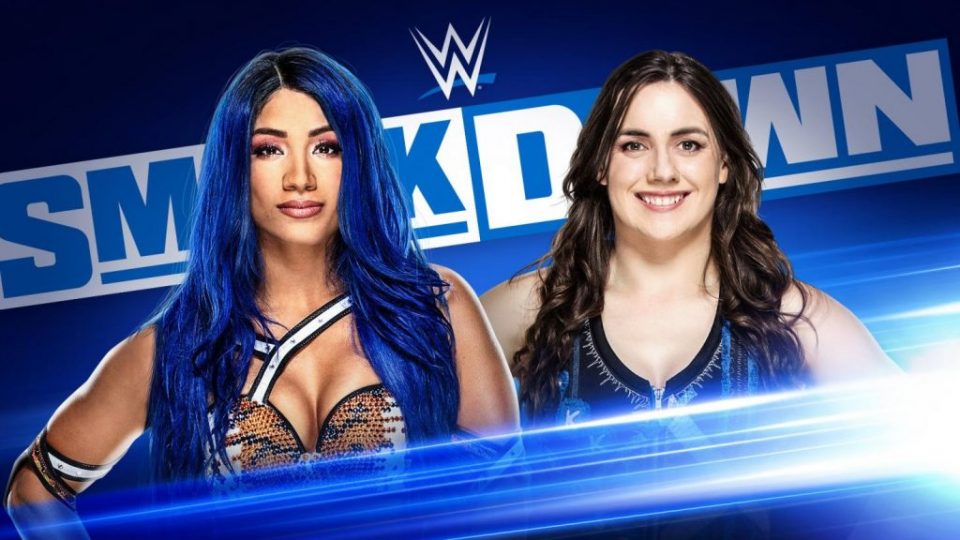 Tonight on WWE Smackdown, Sasha Banks made her return to the ring after being out for some time.  She wrestled Nikki Cross.
Banks picked up a victory in return.  However, more fans were talking about her entrance than the victory after the match.
This @SnoopDogg remix is the definition of LEGIT.#SmackDown @SashaBanksWWE pic.twitter.com/cXS9uIwAdf

— WWE (@WWE) November 9, 2019
Sasha Banks is a cousin of Snoop Dogg.  Snoop Dogg performed at WrestleMania 32 for Bank's entrance to the ring.
Tonight's entrance music was a remix of her old music and the Snoop Dogg performance.  Fans on social media seemed to be big fans of the song.
However, one person who doesn't seem to be a fan of Sasha, or at least Sasha's best friend.  After the match, Bayley attacked Nikki Cross.
Shayna Baszler ran in and attacked Bayley.  She hit a big gut wrench suplex.
Well-played… #SmackDown https://t.co/hgf5gI9ql0

— WWE (@WWE) November 9, 2019
Banks eventually turned around from the ramp and chased Baszler off.  However, she sure didn't seem eager to cross Shayna's path.
It's going to be interesting to see where Banks heads after Survivor Series. She was named the captain of Team Smackdown.
She can't feud with Bayley.  Who's going to be a person she can wrestle against?  Maybe something will come out of the Survivor Series of match.
WWE's women's roster is talented, but sure seems stretched thin when spread over the 4 major brands.