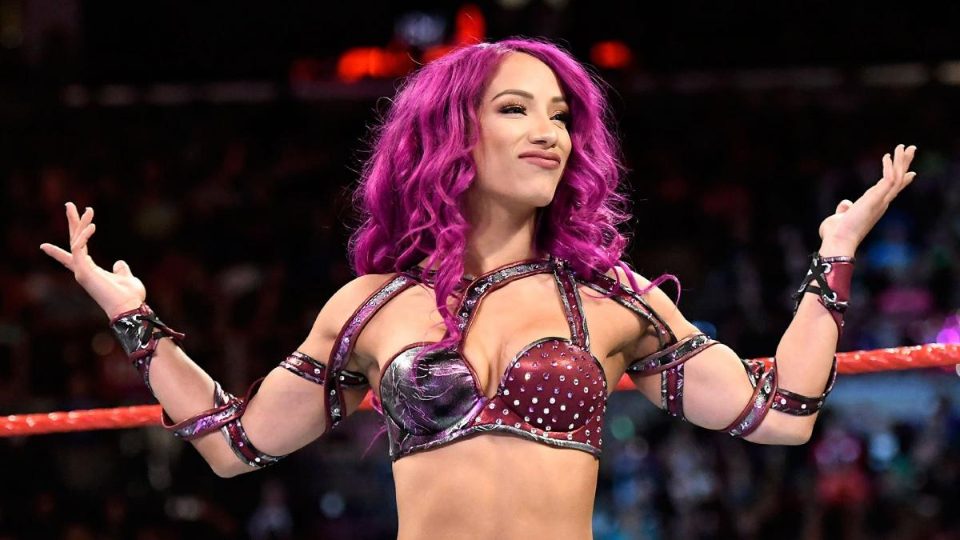 Sasha Banks traveled to Japan last week to train with some major Japanese names, which added a little bit of fire to the rumors that she maybe have been on her way out of WWE.
Banks has cleared up some of this innuendo and explained why she went to Japan on Instagram:
https://www.instagram.com/p/Bz1B7BUBnFc/
"In life, there are a lot of things I've always wanted to accomplish. Not for the sake of telling the world I did it, but for me, and only me. Things that feed this hunger inside me. Things that, when everything else in the world disappears, still brings me a heartfelt of joy that makes me remember why I am who I am. This past week I was lucky enough to travel to japan and train with some of the best wrestlers in the world. I walked in with an open mind, and open heart, and became a student once again. To say that this was a dream come true is an understatement. Thank you @meiko_satomura @sendaigirlspro_official @dicktogo for allowing me to become a part of your world. One day I will return, and we will make good on the magic we have between us. Thank you."
There has been much speculation that Banks could return to WWE as soon as this Sunday's Extreme Rules pay-per-view as her former tag partner Bayley finds herself defending the SmackDown Women's Title in a handicap match against both Alexa Bliss and Nikki Cross.
The most recent update came by way of Dave Meltzer in the Wrestling Observer Newsletter though, who wrote that Banks' return is "to be determined".