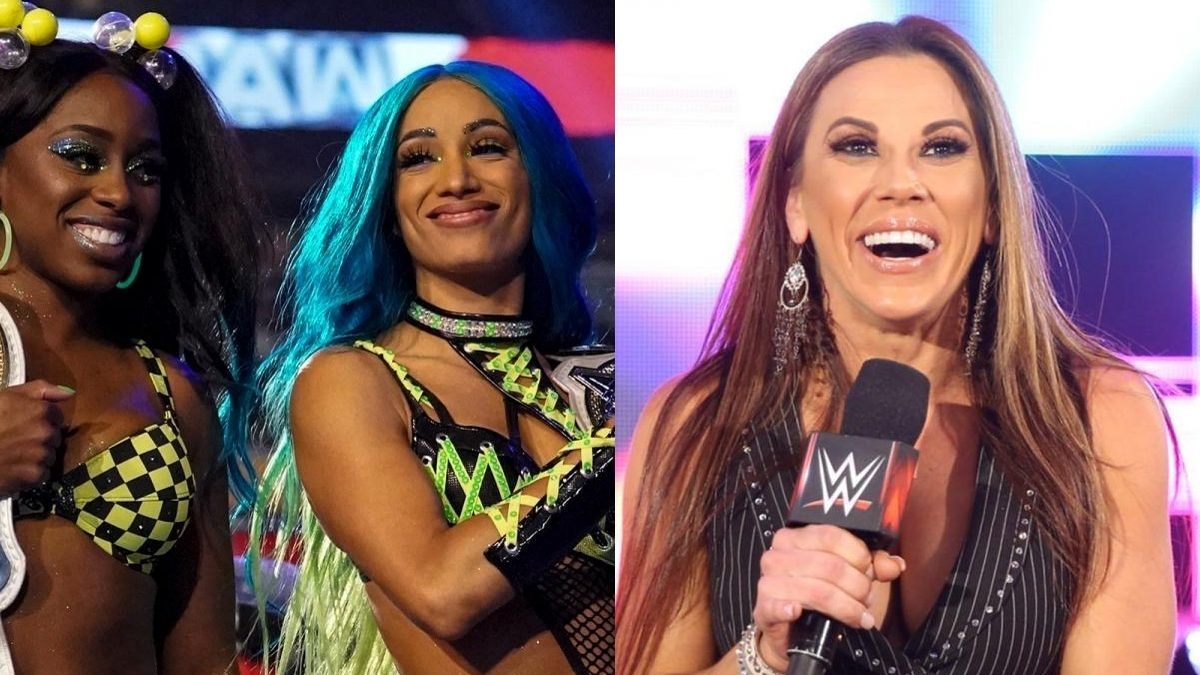 WWE legend Mickie James says she applauds Sasha Banks and Naomi for standing up for themselves by walking out of WWE.
Speaking on Busted Open Radio, Mickie didn't hold back when explaining her perspective as someone who has been inside the very women's locker room that the women's tag team champs were said to have walked out of.
James reflected on the situation, saying it is unfortunate but also she applauds the women for standing up for themselves, saying:
"When you go, 'they made a stand for them, but the machine keeps going.' That's a reality of when things get to this point, not a lot of people stand up for themselves. I think there is a lot of times where people want to say something or feel a certain way or do something and feel justified in feeling that way, as they should, however they don't say anything and they put a smile on and walk out there and do a job, whether they like it or not. We've all done that.

"That's another reason why I applaud them for standing up for themselves. It is a big statement and it's unfortunate that they felt the need to get to that level and it's unfortunate that you don't hear people standing up for themselves and it gets to that point that it gets to."
Mickie James also commented on whether or not she thinks Sasha Banks or Naomi would have difficulty landing another gig in light of the situation, saying:
"Sasha is a star. 'Oh, are other companies going to be worried about working with them?' No, because they are stars. You can't take away from the value that they have a being over and merchandise sales and talent and ability and love and passion for the business. That's probably more about what this is, unpacking it all, if they were pouring their love into something and feeling like it wasn't valued. That's very frustrating. We can all understand being frustrated at time. I'm sure we've all had our gripes. You think it's the power of social media, but WWE is the one that pulled the trigger on letting the cat out of the bag. People are only hearing that one side of it."
While there continues to be one side of the story out there as official word from WWE but from neither of the ladies in question, we will continue to keep you updated on all the latest news at WrestleTalk.com.
Before making their exit, Sasha Banks and Naomi had an excellent win/loss record thus far in 2022. You can view all of the win/loss records for the WWE women's division here. 
Transcription via Fightful
To make sure you stay updated with all the latest wrestling news, add WrestleTalk.com to your Google Discover feed and follow us on Twitter!