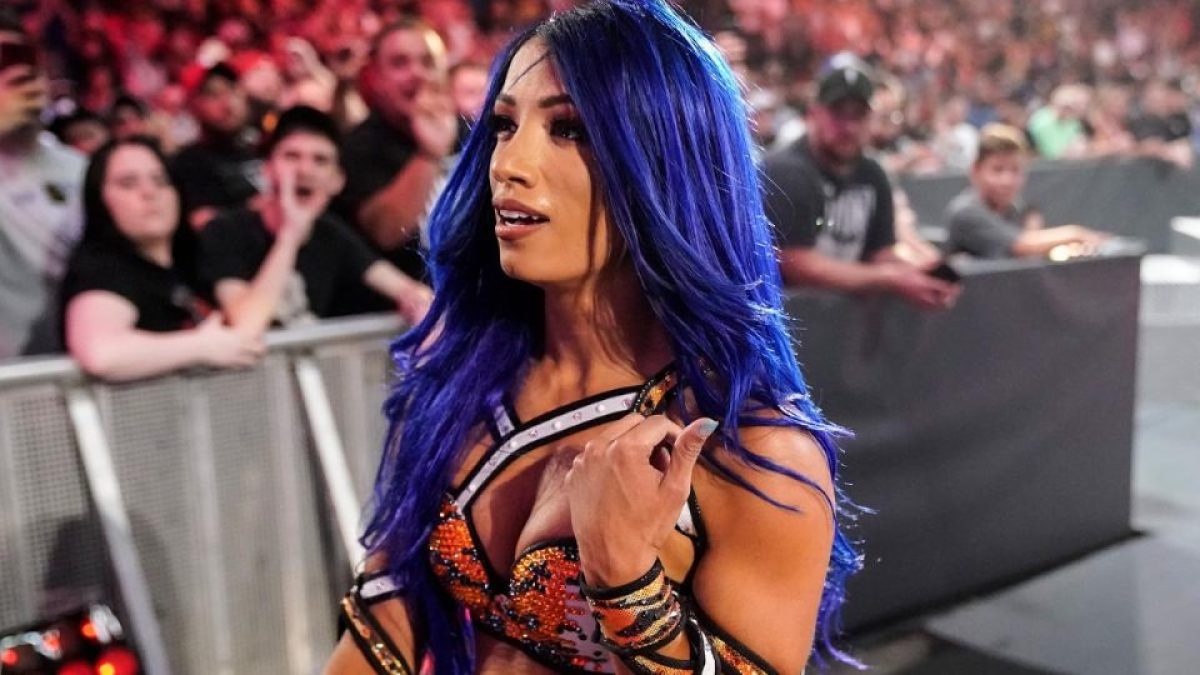 Former SmackDown Women's Champion Sasha Banks has opened up about her wrestling hiatus following WrestleMania 35 in 2019.
Following WrestleMania 35, Sasha Banks was absent from WWE programming. Banks has spoken more about her hiatus, detailing her identity struggles.
Speaking on the Just Women's Sports podcast, Banks cited her intense schedule as one of the reasons she needed a break. Noting that she wasn't happy when she took the hiatus, Banks said:
"It was from everything. From that gruelling schedule and never getting to take in those wins and understanding those victories, taking my losses really, really hard and just being a baby. I started wrestling when I was 18, got signed when I was 20, straight on the road when I was 23. Just had that nonstop career of being Sasha Banks when I was 20 years old, and having my hair color change and not seeing my real hair for so long. And just losing, kind of myself and I lost my name. Not even my mom called me Mercedes. My friends didn't call me Mercedes. They called me either The Boss or Sasha Banks.

"When I was at home I was really lost and confused. I looked at myself in the mirror and I just was not happy. This girl who was so obsessed with being a WWE superstar, it felt like her dream was coming to an end and it was everything I ever dreamt of as a kid anymore. I didn't want to hate something that I'd loved my whole life, so I told myself I needed to take a break and walk away from it to find myself. To find out who Mercedes was. Cause at that point, all I knew was Sasha Banks.

"I just wanted to have a hobby. Because anytime I talked to somebody it was like 'what do you like?' I'm like 'one thing that I actually don't want to talk about. Because it's my life 24/7.' I found things that I had an interest in. I liked other things, I went to therapy, I found meditation and I went to the beach. And I was like 'okay, there's life, there's more than two things and oh, I can still love wrestling too. Oh okay. Life is everything I want it to be, because I can create my own reality to it."
Banks returned to WWE Raw on August 2019. She quickly entered a rivalry with Becky Lynch, challenging for the Raw Women's Championship at Clash of Champions and Hell in a Cell.
Banks hasn't competed since her WrestleMania 37 loss to Bianca Belair. The EST is preparing to defend her SmackDown Women's Title against Bayley at Hell in a Cell 2021.
Quote via Wrestling Inc.
What are your thoughts on the above story? Let us know in the comments on Twitter or Facebook.