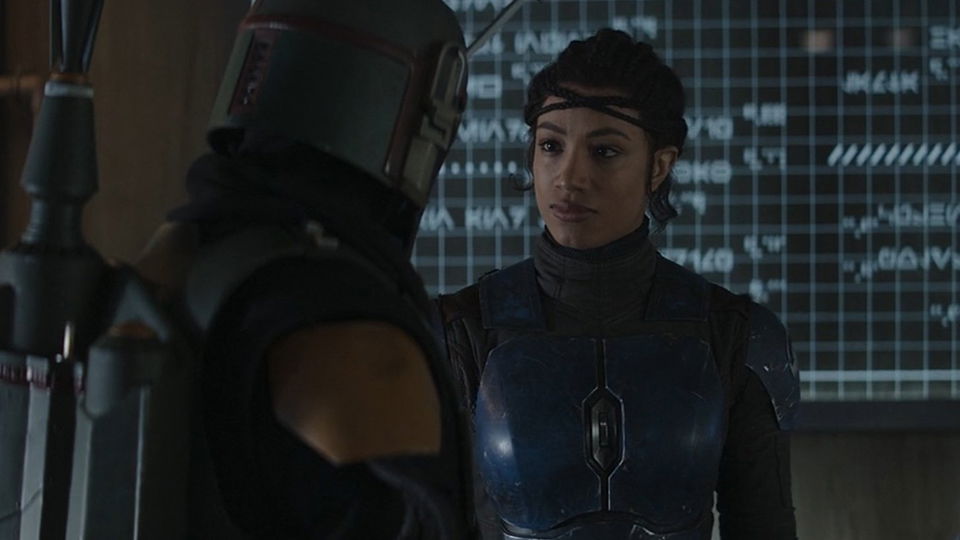 One of the biggest wrestling crossovers of the year has been Sasha Banks appearing in The Mandalorian. After appearing in an early episode this season, the SmackDown Women's Champion has returned to the show.
This week's episode was the Season Two finale. During the episode, the titular Mandalorian and Boba Fett seek the help of Bo-Katan and Banks' character Koska Reeves.
Without diving too deep into spoiler territory, Sasha Banks has a larger role in this episode than in her first appearance. She has more lines and more to do with the action as the show reaches its season's climax.
Banks posted to her social media about how being in the show made her feel after her first appearance. As the only WWE star to appear in a Star Wars property, this was pretty special.
Sasha Banks is also scheduled to defend her SmackDown Women's Championship this Sunday at TLC. She will be defending her title against the returning Carmella, who hasn't held the title since 2018.
You can watch both seasons of The Mandalorian on Disney+. Season Three has been announced for a December 2021 release.
What are your thoughts on the above story? Let us know in the comments on Twitter or Facebook.