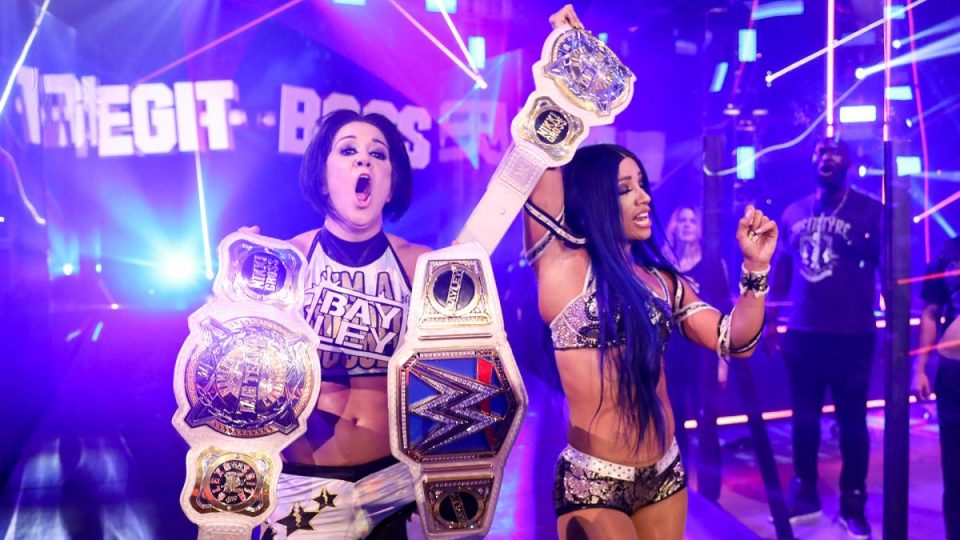 Booker T made some interesting comments recently about the team of Sasha Banks and Bayley. In particular, he mentioned that Bayley isn't great at anything but she is good at everything. Here is his full quote from his podcast, courtesy of Fightful:
"Sasha is a major player. She is one talent on the roster that you can always be able to go to and then know that she's always going to deliver, especially in a big match. Bayley is the quintessential worker. She can go out there and she may not be great at anything but she's good at everything. So when I watch Bayley go out and perform now, taking on this new persona, which is something that I couldn't wait [to see happen,] I think it's good for her, as well as we're in this era again, this pandemic era. Everything right now is kind of like on hold in like a holding pattern and for those two to be in a position, in a holding pattern is perfect."
Now, Sasha has responded to these comments. On Twitter, she mentioned that she and Bayley are better than Booker T's Hall of Fame tag team Harlem Heat.
We're better than Harlem Heat! Now can you dig that SUCKA @BookerT5x #sasha3shows #Bayley3Brands pic.twitter.com/LaV2lTHK20

— Mercedes Varnado (@SashaBanksWWE) July 5, 2020
Banks has made similar comments about various other tag teams recently. She and Bayley have also compared themselves to Kobe Bryant and Michael Jordan as well. Needless to say, this heel persona has given both of them a chance to flex on some people.
Do you agree with Sasha Banks? Let us know on Twitter!