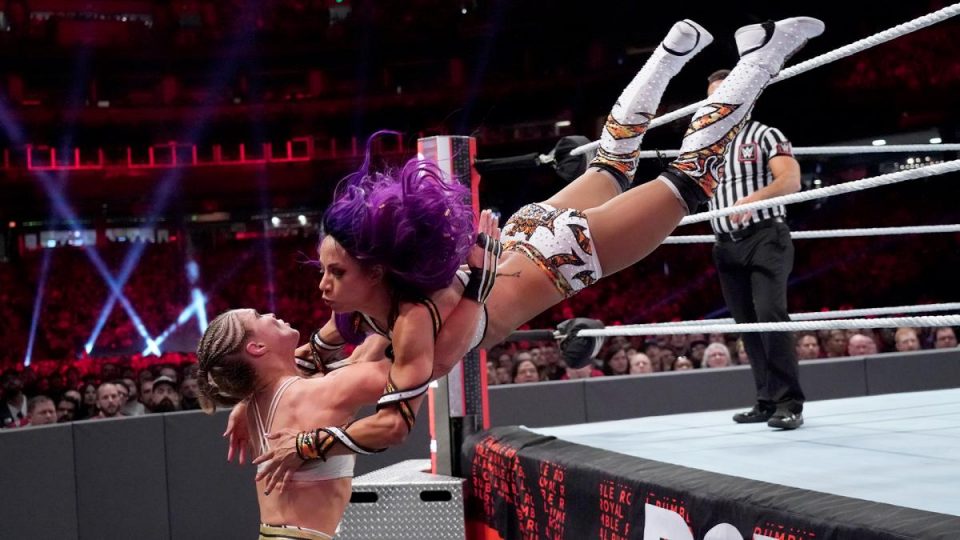 Although she appeared in a tag match on Raw and qualified for the WWE Women's Tag Team Title match at Elimination Chamber, Sasha Banks is still not medically cleared for an in-ring return.
Banks last wrestled at Royal Rumble, where she suffered a defeat to WWE Raw Women's Champion Ronda Rousey. Banks received an unspecified injury in that match which kept her off Raw the next night and prevented her from physically competing on this week's show.
Although Sasha teamed with Bayley to defeat Alicia Fox and Nikki Cross, she did not actually get in the ring during the bout. A pre-match attack on the stage from her opponents was the storyline reason for her not tagging into the bout.
Clearly WWE officials are confident that she will be able to return in time for Elimination Chamber, otherwise they would have switched the result of the qualifier on Raw. It is widely expected that Sasha and Bayley will win that match and become the first women's tag champions in 30 years.
The extent of Sasha's injury is unknown. WWE have been tight-lipped of late regarding the nature of injuries, which of course results in speculation and fans fearing the worst.
That's especially the case when it comes to Banks, who was previously on the sidelines for several weeks over the summer with post-concussion syndrome, which she told Maria Menounos caused her such severe head pain that she was unable to drive or sleep. Hopefully the latest injury is only minor and not related to that.