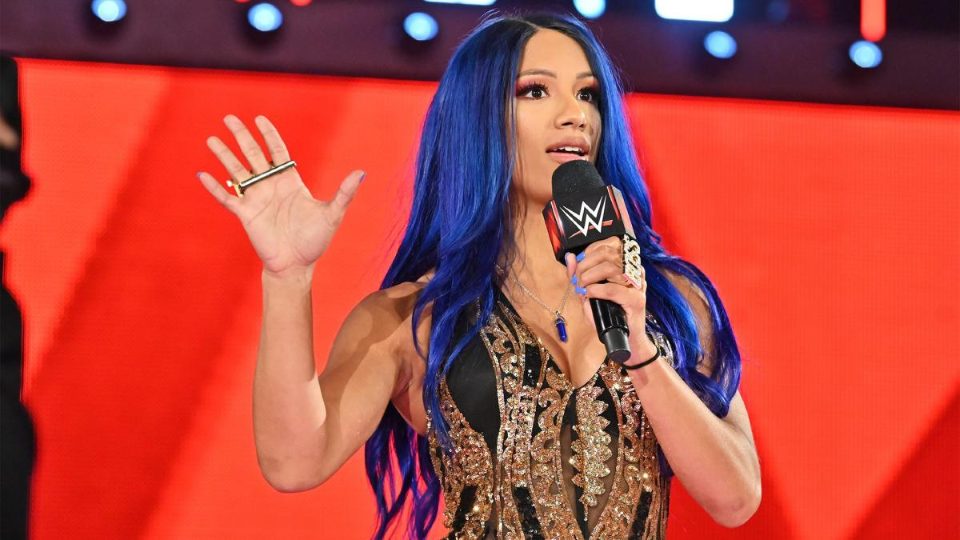 During an apperance on New Day's Feel The Power podcast, SmackDown star Sasha Banks opened up about sneaking into WWE shows, and once stealing the seat of Kofi Kingston's mother at an event.
Sasha noted that she and her friend would always sneak into WWE shows and take the free seats. He recalled one time stealing a seat that belonged to Kofi's mother. Here's exactly what she had to say on the matter:
"Whenever WWE was in town I would always sneak into events with my friend Sherman. We'd be seat fillers. I see seats open on the second row, and I'm like, 'Let's go down there! Let's go down there!' They're like 'alright.' We go down to the second row and no one's sitting here.

"Next thing you know — 'You have MY seat! Get up off my seat!' I'm like — it's YOUR [Kofi] family! We took your family's seats, Kofi. Your mom was so mad at me."
Sasha also spoke about a variety of topics with New Day while on the podcast, including her experiences with racism while a young child. You can read more about what Banks had to say by clicking here.
Sasha Banks is just a few days away from Hell in a Cell, where she will step into the cell for the third time, this time to challenge former best friend Bayley for the SmackDown Women's Championship.
Thanks to Ringside News for the transcription.