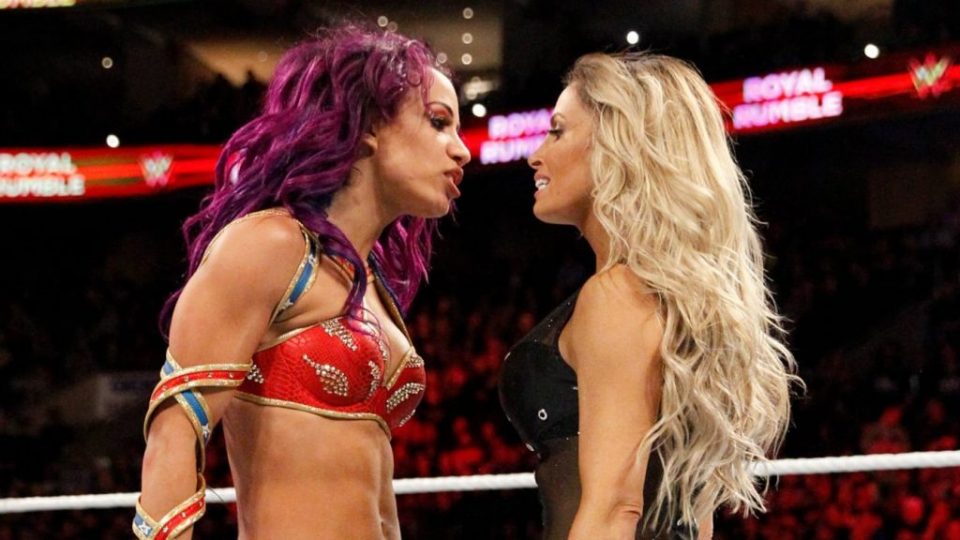 Fresh off today's major announcement that the Raw Women's Title Match will headline WrestleMania 35 in two weeks, Sasha Banks has tantalisingly teased her own "exciting" news:
Just got told exciting news and I'm jumping up and down in the locker room. ???????????❤️❤️???? ????????????????

— Mercedes Varnado (@SashaBanksWWE) March 25, 2019
What could it be!? Could it be related to Banks' own match at WrestleMania? We know that Banks is a big fan of Lita and Trish Stratus so could it have something to do with the Hall Of Fame pair being added to the match?
Or maybe it is nothing to do with WrestleMania. Perhaps Sasha has been told that she is going to star in a movie, or get her own Retro action figure, or a particularly exciting piece of merchandise.
This is all speculation, of course, as Sasha has not given us much to go on. Chances are we will find out what all the commotion is about tonight on Raw.
What do you think Sasha's big announcement is? Let us know in the comments below.