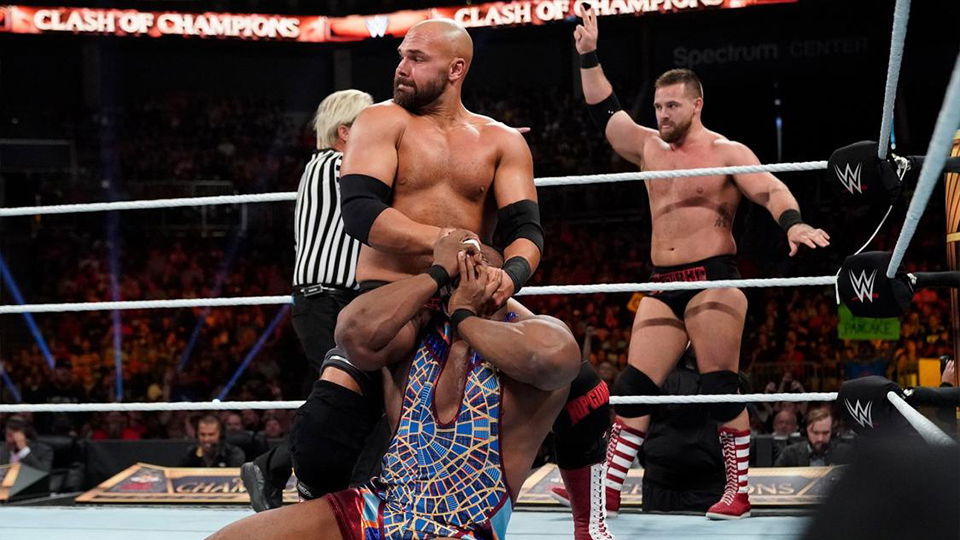 The Revival aren't strangers to getting involved in Twitter exchanges with AEW Wrestlers. #FTR was an infamous gag on Being The Elite and depending on who you ask you might get differing opinions on what the F stands for.
Another area where The Revival seem to have differing opinions is on what constitutes good tag team wrestling.  The only difference being they seem to be on the opposing side of Vince McMahon when it comes to this opinion.
The Revival have been rumored to be AEW bound when their contracts expire this spring. WWE reportedly offered them big money deals to stay, but to this point they have not re-signed.
Based on how they are being used, it doesn't seem likely they will. In what is yet another signal they aren't thrilled with WWE's direction for them and overall opinion on tag team wrestling, Scott Dawson took to social media to take what seems like a sarcastic jab at WWE.
"Tag Team Wrestling doesn't draw money…" pic.twitter.com/si0VPAgVt9

— Uncle Dax FTR (@DaxFTR) January 31, 2020
The facial expression says it all. Although, leave it to Joey Janela to be a bad boy and come up with something to add.
He replied with the following:
In @AEWrestling it does…

— "The Bad Boy" Joey Janela (@JANELABABY) January 31, 2020
Another famous tag-team wrestler joined in. Ricky Morton jumped in to confirm.
I know a guy and company that recently came onto @tntdrama ?

— Ricky Morton (@RealRickyMorton) January 31, 2020
Whether or not The Revival will actually make their way into AEW or not remains yet to be seen.  However, all the signs seem to be pointing in that direction.