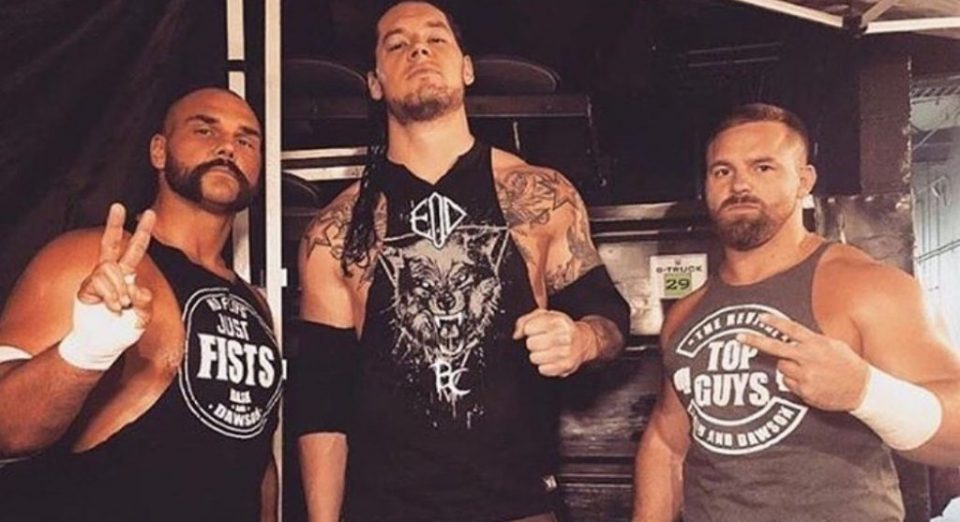 We recently had the chance to speak with Scott Dawson of WWE Raw Tag Team Champions The Revival,  who had plenty to say about tag team wrestling past and present.
As The Revival are compared to The Brain Busters perhaps more than any other team from the past, with Dash and Dawson having numerous similarities with all-time greats Arn Anderson and Tully Blanchard, we asked him who from the main roster he thought could make up a modern-day Four Horsemen in WWE:
Oh man, what a loaded question. A lot of people say Dolph Ziggler, who I think is an incredible performer. I think he is an incredible wrestler and another guy who wants to work harder than everybody else. I would say Dolph would fit great there.

And you know, I would like to see someone like Baron Corbin in there. He gets a lot of flack from the internet fans but I think he is someone who could take the Ole Anderson role and be the bruiser, the heater of the group. So maybe Dash and myself, Ziggler and Corbin.
What is it with everyone picking Corbin for things all of a sudden?
Dawson was also asked about the differences between his time in NXT and WWE with regards to Vince McMahon and Triple H's respective management styles. His answer offered some interesting insight as to how things run behind the scenes in each brand:
Both of those guys are so incredibly smart and business savvy. I think the main difference is when I was in NXT we were trying to build something as a whole family and as a whole group. From top to bottom that roster wanted to make NXT as special as we possibly could. And that's what we did. At the time NXT wasn't as big as it is now. Triple H didn't have as much on his plate as he may have now.

Vince, on the other hand, launched this global phenomenon called WWE and he has so much stuff that goes beyond professional wrestling. He has so much that he has to give his attention to, whereas when I was in NXT Hunter was able to devote his attention to growing the brand and entrusting the talent. Vince already had his phenomenon that completely exploded and Hunter was just trying to build it from the ground up.