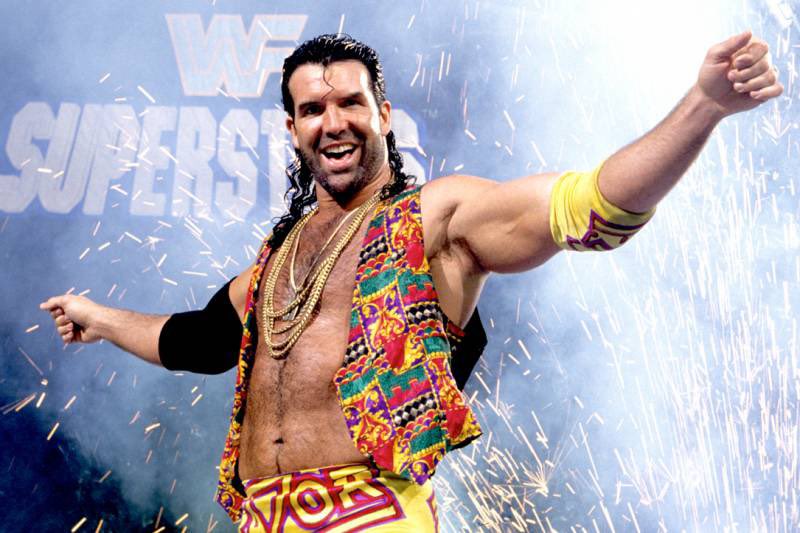 As is the case most days now that we're all quarantined and extremely bored, people are posting images of wrestlers on Twitter and asking people their opinions of them. One such post included Scott Hall today.
ROH Wrestler Session Moth Martina chimed in with her opinion. She stated that Scott Hall once offered to get her some plastic surgery, but apparently never followed through with it.
He once offered to buy me a boobjob on Twitter but never followed through ? https://t.co/4vJMyOxUvt

— Session Moth Martina? マーティナセッション (@mothfromdaflats) May 4, 2020
Another thing that appears to be happening during our quarantines is that people are a bit testy.  Scott Hall didn't take long to respond and didn't have overly kind words for her.
https://twitter.com/SCOTTHALLNWO/status/1257438128903786496?s=20
Apparently, Scott isn't a fan of her personality and called her a dumb b*tch. I guess it's possible this is a rib of some sort.
However, based on the reply from Martina, she seems to be taking it well. Most likely, she's just had enough beers to laugh it off.
HAHAHA ouchie momma #fanciesmartina https://t.co/7bLSl7yPs1

— Session Moth Martina? マーティナセッション (@mothfromdaflats) May 4, 2020
Let's hope these two are just goofing on each other and this was not a serious back and forth. We don't need to stoop to name-calling. Haven't they heard: "We're all in this together."