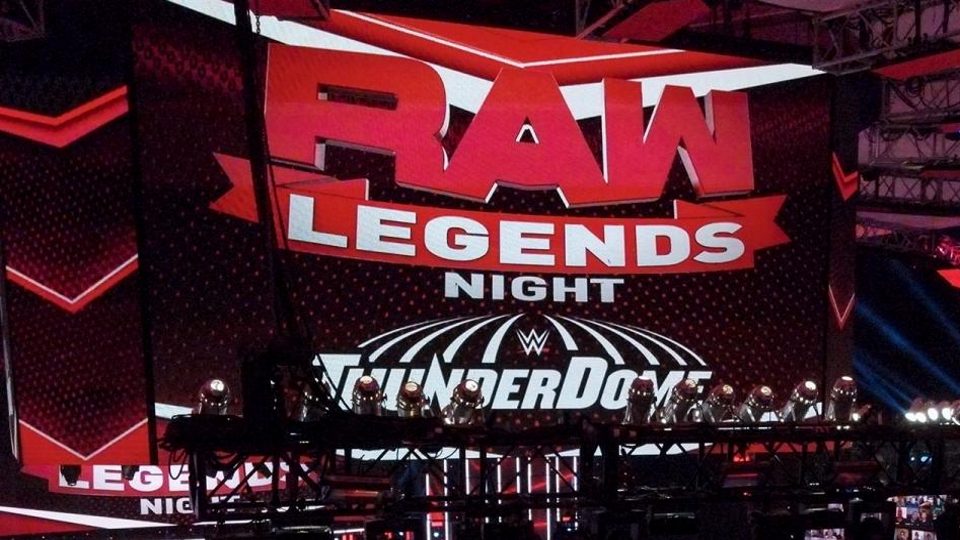 Some scrapped plans from last night's 'Legends Night' edition of WWE Monday Night Raw on the USA Network have been revealed.
As per PWInsider, the original plan to open the show was a Hulk Hogan in-ring promo, but instead we got the backstage scene. The report noted that Hulk Hogan and Ric Flair sat in on the production meeting yesterday.
Also, the show was originally going to end with Jeff Hardy vs Randy Orton before the decision was made late in the day for the Drew McIntyre/Goldberg angle to end Raw instead.
The show was running late so the ending was a bit more rushed than initially planned. After the show went off the air, McIntyre hit Goldberg with the Glasgow Kiss which was the original planned ending for the show.
In terms of the legends that missed the show, Mick Foley was said to have made the decision to remove himself due to his recent COVID-19 case.
Carlito was originally written into the show for a cameo but it was removed from the script earlier in the day. And there's no word on Candice Michelle's absence.
What are your thoughts on the above story? Let us know in the comments on Twitter or Facebook.