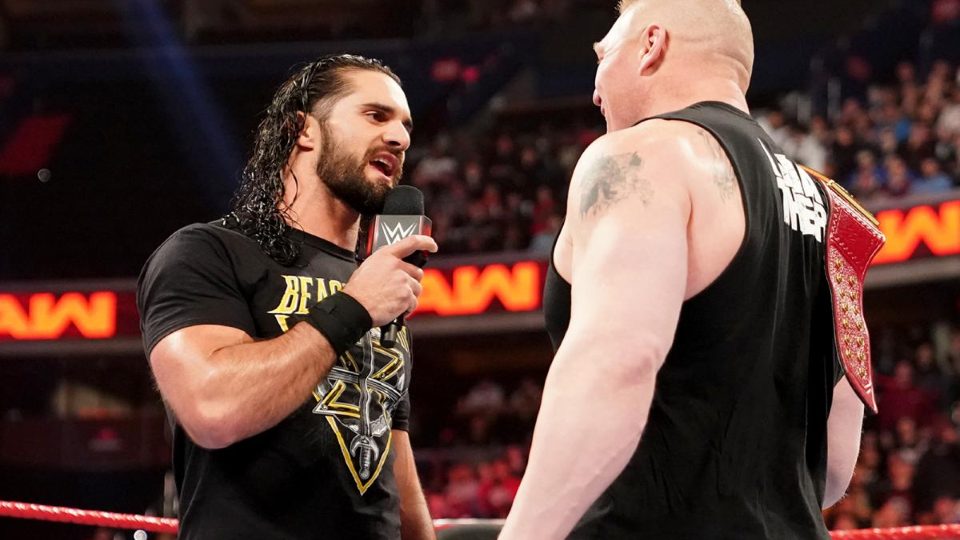 Seth Rollins will face Brock Lesnar for the Universal Championship at WWE SummerSlam after winning a 10-man Battle Royal on Raw tonight.
The order of elimination was as follows:
Cesaro eliminated by Lashley
Lashley eliminated by Strowman
Big E eliminated by Zayn
Zayn eliminated by Orton
Rey eliminated by Corbin
Corbin eliminated by Rollins
Strowman and Reigns eliminated by Rollins
Orton eliminated by Rollins
Lesnar cashed in his Money in the Bank contract at Extreme Rules after Rollins (and Becky Lynch) retained in the Winners Take All main event against Baron Corbin and Lacey Evans to win the title for a third time.
Rollins defeated Lesnar for the title at WrestleMania 35 before Brock won it back, so while this is a match we have seen a few times now, it is probably the option with the most steam behind it in terms of an opponent for Lesnar.