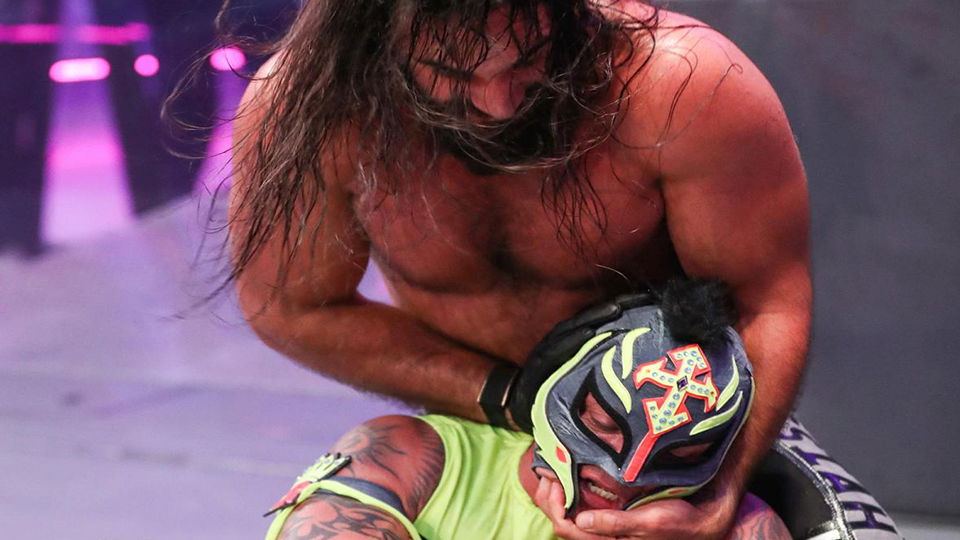 Seth Rollins and Rey Mysterio clashed at The Horror Show at Extreme Rules in an Eye for an Eye match. It was an incredibly wacky match as Rollins won by pulling out Mysterio's eye…by pushing it in. Now, Rollins has defended the match.
Speaking with talkSPORT, Rollins said fans just try to pick everything apart. He also mentioned fans who like the Lake of Reincarnation in AEW, alluding to potential bias amongst fans. Here is the quote:
"At the end of the day, was it ideal? No. Did it catch people's attention? Sure. It ended up on TMZ.

"I think we sort of accomplished what wrestling wants to accomplish and that is we told a very interesting story and there was some outside interest in the finish even though it was very weird – and that's OK.

"I think pro wrestling can just be one-on-one, hold-for-hold wrestling or it can be storytelling like any other form of television and I think that when you start to look at it too critically, especially stuff like that… I dunno, to me it reeks of 2020 trying to pick everything apart.

"If you like the Lake of Reincarnation in AEW but you hate the eye-for-an-eye match… you know what I mean? Then where are we really at here?"
There are a few things here. First, the Lake of Reincarnation has not appeared in AEW so that is a poor example. Second, it is not fair to paint all fans who didn't like a match as being overly negative. People are allowed to like and dislike what they choose.
Do you agree with Seth Rollins? Let us know on Twitter!