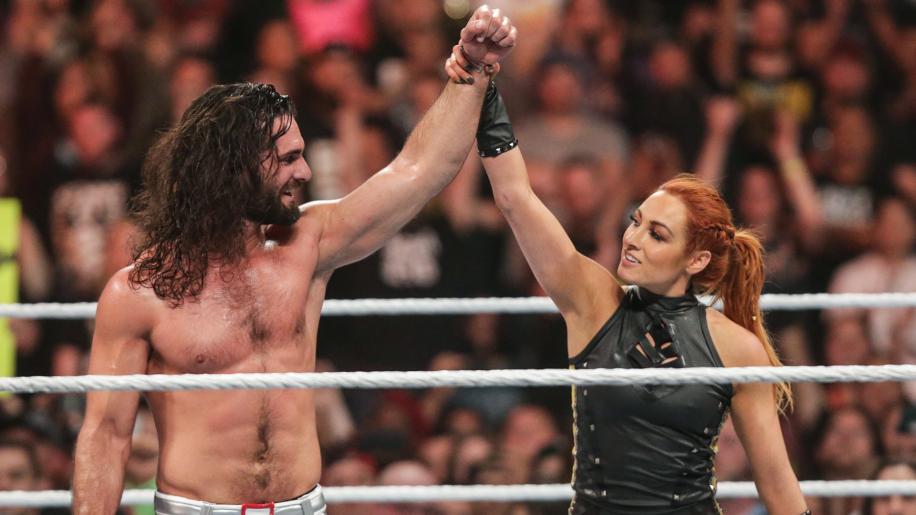 Following his divisive tweet prior to Stomping Grounds calling WWE the best wrestling in the world – which led to a Twitter feud with New Japan's Will Ospreay – Seth Rollins has doubled down after the show.
In response to a tweet from Cageside Seats mocking Rollins for his tweet (which you can see below), Rollins fired back and re-stated his point.
Remember when Seth Rollins said that WWE had the best pro wrestling in the world? #WWEStompingGrounds pic.twitter.com/UuoNqD34Oe

— Cageside Seats (@cagesideseats) June 24, 2019
Rollins wrote:
Sure do dorks. And after that PPV I stand by it even more. The crew brought it tonight. From top to bottom all out effort from every person in the ring and out. And you're still talking/writing about it. https://t.co/0Mh5UOX5cA

— Seth Rollins (@WWERollins) June 24, 2019
While Rollins as WWE Universal Champion and one of the faces of the company should undoubtedly be defending the place he works and pushing it as the best, Stomping Grounds was a passable show at best, certainly not a great one.
There were a few good matches, namely the pre-show Cruiserweight Title match, the tag bout between New Day and Sami Zayn & Kevin Owens and the Ricochet vs. Samoa Joe bout, but others were widely criticised.
Rollins' own bout against Baron Corbin was underwhelming and ruined by needless over-booking. The other two main events on the show between Dolph Ziggler and Kofi Kingston and Becky Lynch and Lacey Evans were average at best.
Stomping Grounds was also an event that struggled to shift tickets due to a lack of fan interest in the show, with just 4,500 paid tickets and a total of 6,000 fans in the building, which is one third of the capacity.
Ever one to enjoy a good Twitter crusade, former WWE writer and current NXT producer Road Dogg was quick to jump onside with the Universal Champion, tweeting:
.@cagesideseats #BAM #GOTEM point goes to Rollins! Counterpoint? He's killing it AND gettin the girl (MAN) and y'all pullin out yer ball points?!?! #SCRIBBLESCRIBESCRIBBLE

— Brian G. James (@BrianRDJames) June 24, 2019
Publicly telling fans they are wrong with their opinions about what they like and do not like is not a good look for WWE, regardless of whether the show was good or bad.
One Twitter user noted that AEW champions its online fan base – which has been one of the key driving factors in the promotion's early success at the box office – while WWE stars are constantly at odds with online fans and refer to them as "dorks" or other insulting terms.
As another Twitter user philosophically pointed out:
You're a Chicago guy, remember the words of Walter Payton – if you're good at something, you'll tell everyone. If you're great, they'll tell you.

— Rocky Menero (@RockyMenero) June 24, 2019
Perhaps it is best if Rollins just ignores the critics from now on rather than trying to shout them down into agreeing with him via social media.