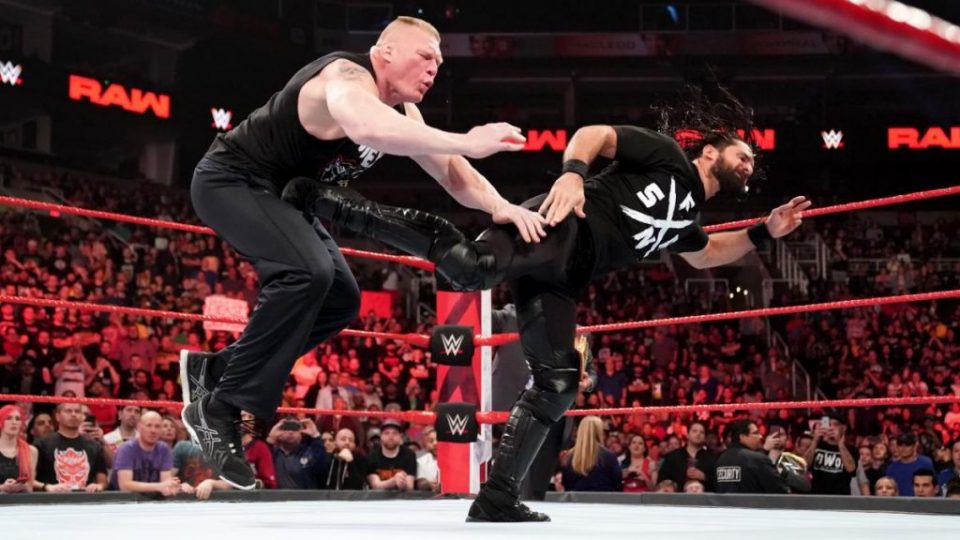 At Money in the Bank on May 19, Universal Champion Seth Rollins will defend his title against AJ Styles, a match far more inviting championship match than any that took place during Brock Lesnar's latest reign.
However, if Seth retains and is on the look out for more challengers, then the man himself has someone in mind.
Speaking to the Express, Seth said he would be more than happy to take on Brock Lesnar once again.
"I'd be up to the task. The thing is I'm down for a challenge because if you're a champion that kind of rests on his laurels and says, 'I don't know, I already beat that guy, he's not worthy' then I think that's not the kind of champion I want to be.

"I want to be a champion that will define the title and I want to take on all challengers. While Brock Lesnar is living and breathing he is most certainly a capable challenger for the Universal Championship.

"I beat him once so I'm not afraid [of] giving it another shot. I would definitely be open to giving him a rematch even though I do know what's at stake if he were to beat me."
With Lesnar rumoured to be on his way back to WWE in the near future after he retired from MMA, this match could take place sooner rather than later, and much sooner than anyone wants.