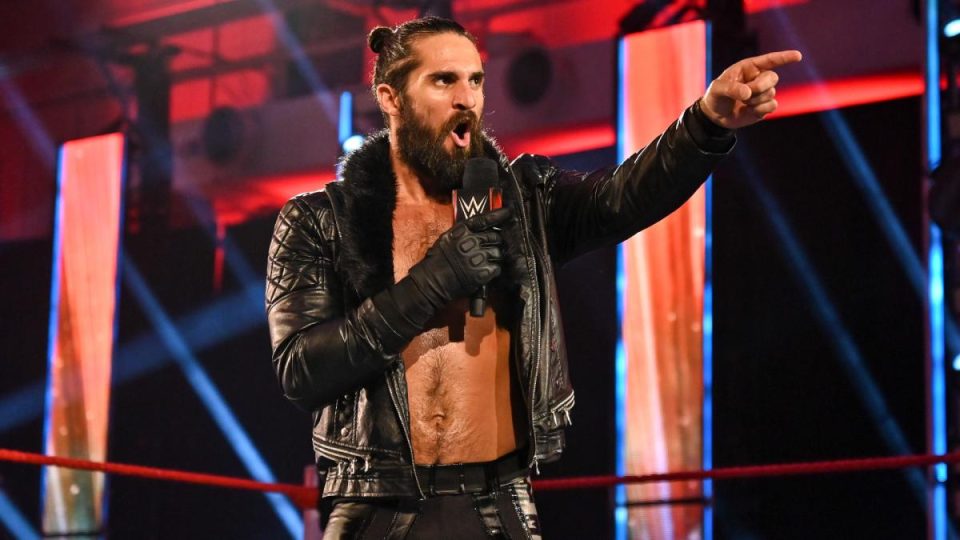 Multiple time WWE and Universal Champion Seth Rollins has revealed the stars who he thinks have stepped up throughout this year.
Rollins specifically named Aleister Black and Murphy as guys he thinks have stepped up.
Speaking with talkSPORT, Seth Rollins said:
"I think the two guys that have stood out to me the most are Aleister Black and my disciple Murphy. These guys obviously had a rivalry some time back and put on some incredible performances, so you could see both of them are super talented and super hungry to get to the next level. And that's continued through this very strange time that we're in where we have no audience. Murphy has really stepped up and has tried to figure out what his role is and who Murphy is.

"That's something that he never really thought about before. He thought he was a wrestler from Australia [laughs] and that's great, he's awesome at that. But what's the next step? And Aleister Black is in the same vain. Moving forward, I think you're going to see both of those guys take some bigger steps. One of the things we need to understand if you can't make new stars overnight.

"You have to be patient, there has to be a build, there has to be a story, it has to be the right time. You can't just put people on TV in prominent positions that nobody knows if you want casual viewers to continue to tune in. It is a process, it's getting these guys ingratiated with the audience and the viewers who are not necessarily wrestling fans to then put them in positions to be stars. They've obviously stepped up."
Black is an interesting case as he was reportedly written off TV this past Monday by way of an attack at the hands of Rollins and Murphy themselves. It's been reported that while Vince McMahon isn't sour on Black and is actually a fan of him, he had concerns about the longevity of his gimmick.
Rollins also spoke about WWE's women's division recently, praising Bayley and Sasha Banks for rising to the top, but also said that the women have been lagging behind Becky Lynch and Charlotte Flair for some time.