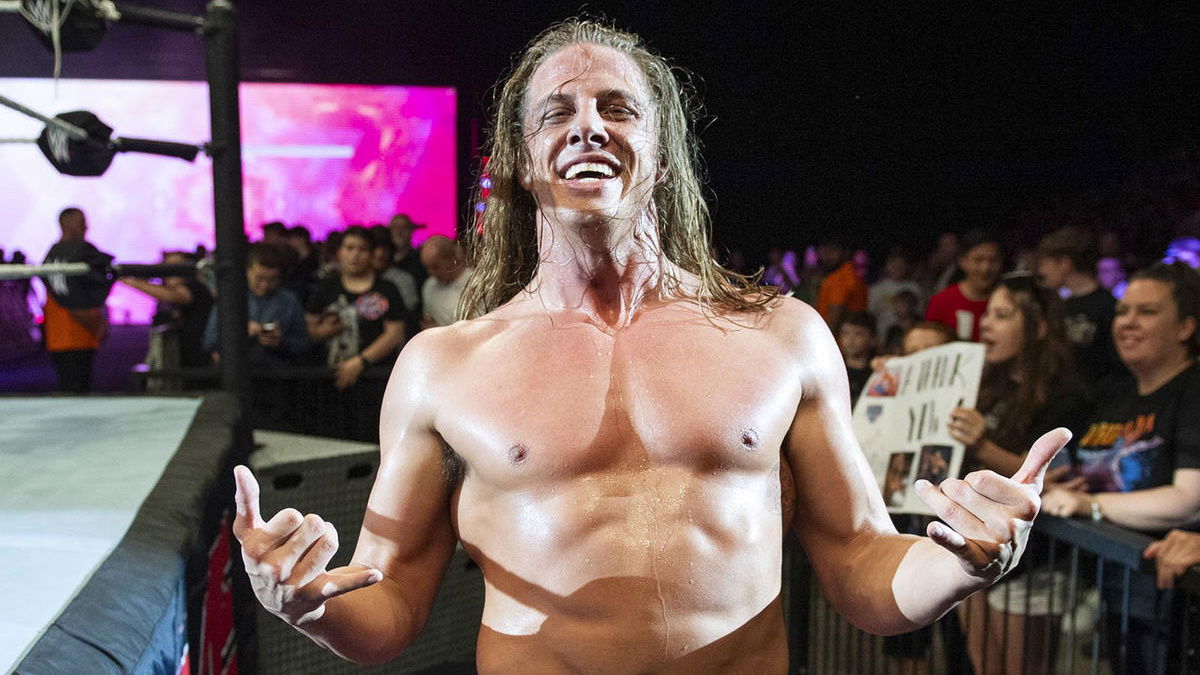 A top WWE star has addressed their real life issues with Matt Riddle.
Seth Rollins and Matt Riddle feuded in a personal rivalry between the two that saw them face each other in a series of matches, including the Fight Pit at Extreme Rules 2022.
This feud followed the two men having personal real life issues that saw them trading barbs on social media.
Speaking with Logan Paul on Impaulsive, Seth Rollins talked about the feud with Matt Riddle. When asked by Paul about saying Riddle's wife and kids left him, Seth answered:
"Yeah. They did. Well, his wife did, yeah."
When Logan asked if he thought that was too far, Rollins replied:
"I don't think there's ever such a thing as too far. You remember it though, and we're talking about it months later, so there you go."
"We had a bit of a real life beef, if you will, I had a bit of an issue with him, so you kind of got to see that play out on live television a little bit, so we worked it to our favour because now we have a moment that's viral and something you remember that affected you so, win win win I would say."
Logan's co-host Mike went on to ask how things are now between him and Riddle, which led to Rollins answering:
"Fine. Fine yeah, totally good. Look, I'm a professional so like if we can work together, we can work together, things that happen outside of here, that is what it is."
"But like, he apologised and we mended fences and I'm all about like, I don't write anybody off, I'm not one of those guys that's like 'no second chances, you do wrong by me I hate you forever', like I'm not that stubborn, it's not that serious."
"Unless you do some real nasty stuff but like, everybody makes mistakes, so I'm all about forgiveness, second chances, what have you, so I'll give you the benefit of the doubt."
"I'll forgive, not always forget, but I'm willing to move forward. So he was a big man about it, came forward and apologised, and we were able to work together and I'm happy for that."
Seth Rollins will defend the WWE World Heavyweight Championship against Finn Balor at SummerSlam on August 5. For the full lineup for the event, click here.
If you want to stay fully updated on all the latest wrestling news, click the red bell in the bottom right of your screen to receive notifications from WrestleTalk.com straight to your device!