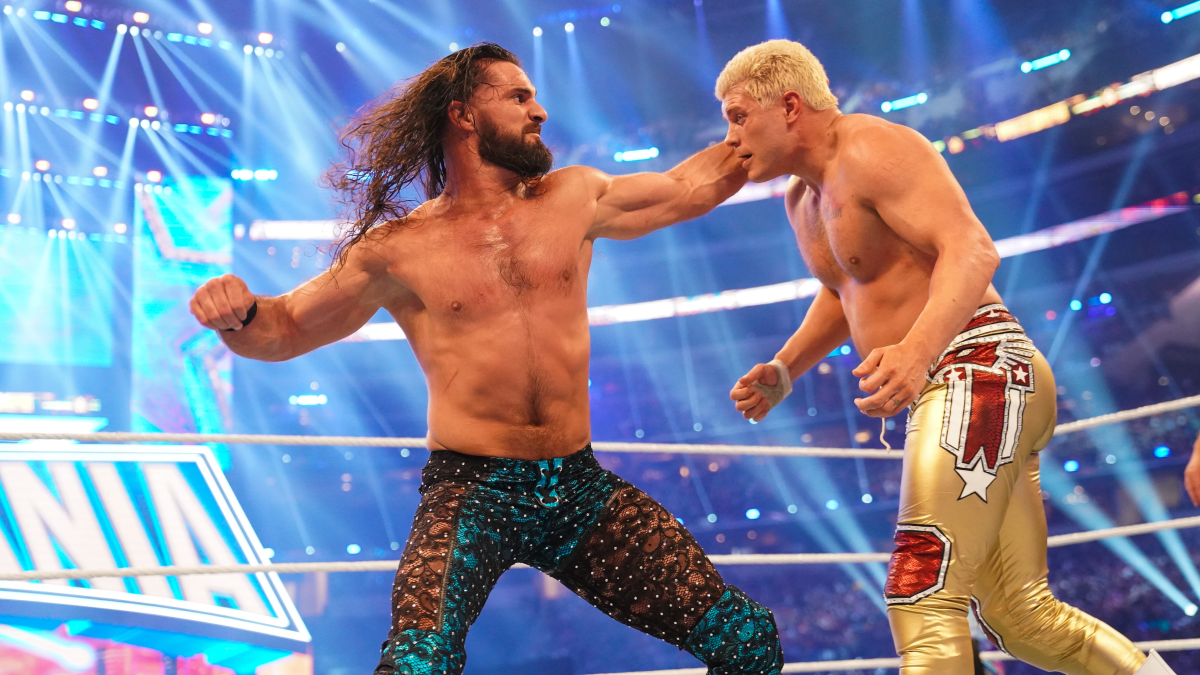 Seth Rollins has shared his thoughts and reflected on his WrestleMania 38 match against Cody Rhodes.
Speaking with The Gorilla Position, the WWE star revealed that he didn't know who his opponent would be until Rhodes emerged from the stage.
Reflecting on the night, Rollins said:
"I've got a lot of mixed emotions about Saturday. It certainly was a moment that will live in time and history of this industry, but I lost, and losing at WrestleMania is not fun. I have been on the losing end of some very important matches at WrestleMania, I've been on winning said of some things as well, and losing sucks, no matter how you slice it. The moment will live forever though, that's how I have to remember it, the moment will live forever. I always tell people, those big stadium events, the ring is like the eye of the hurricane. It's very calm, maybe because it's like my zen space. For whatever reason, it feels very calm to me and it was very surreal watching him come down the ramp knowing everything he's been through the past six, seven years and everything he came back for. It was cool. It was cool to see the reaction and I was, in many ways, happy for him,"
During the post-WrestleMania media scrum, Cody Rhodes said that his first opponent back couldn't have been anyone else but Seth Rollins.
He was known as one of "Dusty's kids" when Dusty Rhodes worked as a trainer at the WWE Performance Center. Rhodes even added that he hated Dusty's kids during the scrum.
When asked about Cody's comments, Seth answered:
"To be able to be in the ring for his son's return, and really Cody did it his way, he left when he was unhappy, he did all the things that everybody said they wanted to do and he came back a bigger star than he's ever been and that's not easy to do that, it takes a lot of hard work. He learned that ethic from his father. For him to comeback, say those nice things about me, it was all very good. Except the bionic elbow."
Seth Rollins confronted Cody Rhodes during his WWE Raw return, shook his hand and told him "Welcome home!".
For the full report on Monday's WWE Raw, click here.
Quotes via Fightful
To make sure you stay updated with all the latest wrestling news, add WrestleTalk.com to your Google Discover feed and follow us on Twitter!