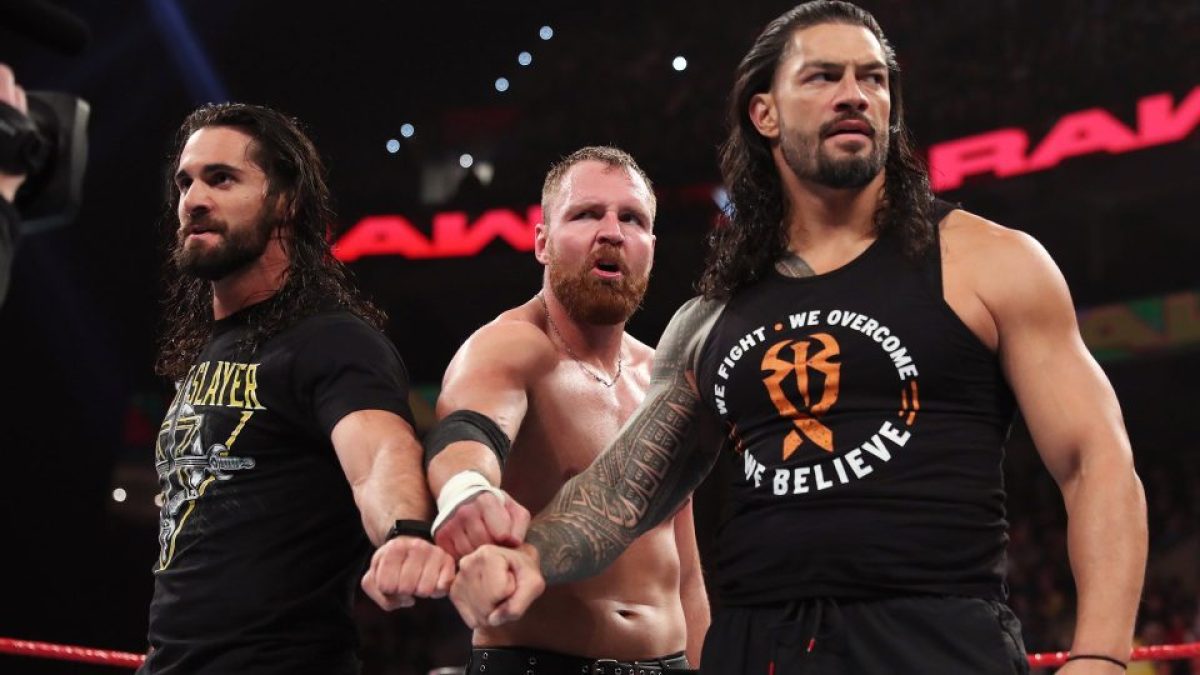 The Shield burst onto the WWE scene back at Survivor Series in 2012, when the trio of Dean Ambrose (Jon Moxley), Seth Rollins and Roman Reigns made their debut on the WWE main roster, interfering in the WWE Championship main event between CM Punk, John Cena and Ryback.
Ten years later, and the three members of the Shield are now at the very top of the wrestling industry across Raw, SmackDown and AEW. With the three of them competing to be the very best in the business, fans would likely expect some professional jealousy between the three.
Rollins recently sat down with Ariel Helwani of BT Sport for an interview, during which he discussed having a chip on his shoulder due to never being considered 'the guy' in WWE over Roman Reigns.
When Helwani asked Rollins about his current relationship with Reigns due to the competition between them, Rollins said:
"There was never any falling out, never any jealousy, never any 'you don't deserve this, I deserve this' type of thing, it's never been like that. He is immensely talented at what he does, and he is incredible as champion, has been, and in his role, especially obviously the last two years have been super special for him as a performer, so I take nothing away from him, but I just can't do it in my heart to tell myself that someone's better than me, or can do this better than I can so. At the end of the day this ain't my sandbox and these aren't my decisions to make so. But yeah there's never been any butting of the heads it's always been easy smooth sailing between him and I."
If you use this transcription or any portion of it please credit WrestleTalk.com and link to this page
Helwani then went on to ask Rollins about his relationship with Dean Ambrose, now Jon Moxley in AEW, to which Seth said:
"Same. I don't talk to him as much obviously, we're both on opposite schedules and different stuff, but our baby girls are close to the same age. He's not much of a texter, he's an in-person cat. So, if there's ever a chance, when we were out in Cincinnati last time I was there, I popped into the house and said hi and all that, checked in on him, and I do the same thing periodically just to see how he's doing and stuff, and I'm close with Renee [Paquette] so we're always exchanging baby pictures and what's new with the kids and all that stuff. But yeah, again, never any animosity, he's great, again, at the top of his game doing his thing over at AEW so, nothing but the best, I've never, between the three of us, and I can't speak for the two of them, but they were closer than I was with either of those guys, as like friends off camera so, I assume that they're still chill, I've never heard anything to the contrary. But yeah, I've always had a great relationship with those guys."

If you use this transcription or any portion of it please credit WrestleTalk.com and link to this page
Moxley reigns as the current and three time AEW World Champion, defeating Juice Robinson on this week's episode of Dynamite. He is set up for a future clash with MJF, who won the Casino Ladder match at All Out.
Check out WrestleShop.com for all your favorite WrestleTalk merch, the WrestleTalk Magazine, wrestling shirts for grown-ups, and more!