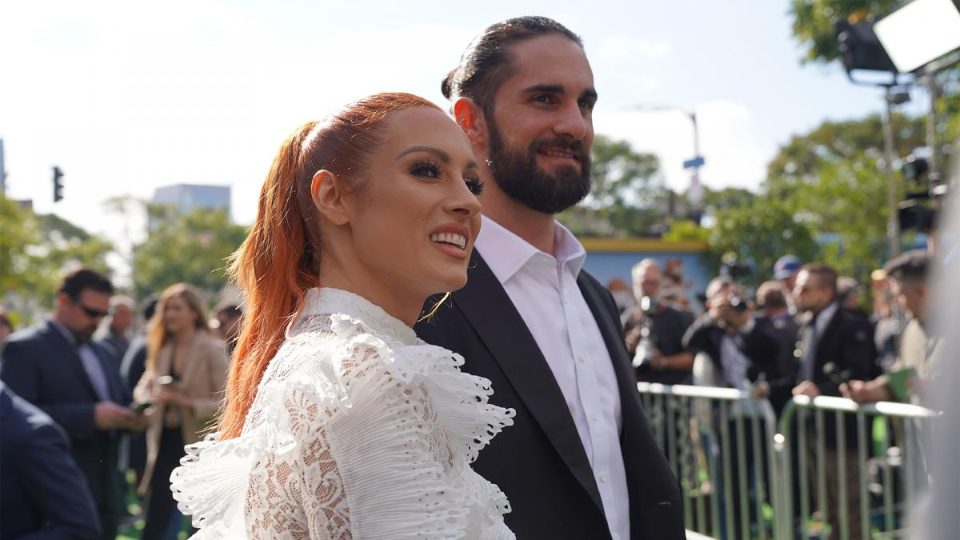 Becky Lynch revealed the big news on Monday that she and Seth Rollins were expecting their first child. It meant that she had to vacate her Raw Women's Championship and step away from WWE but the news has been received positively by all.
Rollins recently shared a photo on Instagram of when he and Becky got the news. He also shared an accompanying caption where he expressed what this all means to him.
https://www.instagram.com/p/CAMDB-wDcm3/?utm_source=ig_embed
"I took this a few moments after we got the best news of our lives and I don't think I could have captured anything more beautiful. I can't put into words how much it means to me.

Thank you all so much for your support over the last couple of days. The outpouring of love really has lifted us even high than we've already been.

December can't come soon enough!"
This is clearly a special moment for the couple who got engaged last year.
While Lynch was shown as being very emotional and happy on Raw, Rollins was less stable. Perhaps still reeling from losing his WWE Championship match the night before, Rollins snapped, attacking Rey Mysterio and injuring his eye.
Here's hoping Seth is able to maintain a stress-free life in the months to come.
What do you think of Seth Rollins and Becky Lynch's post? Let us know on Twitter!