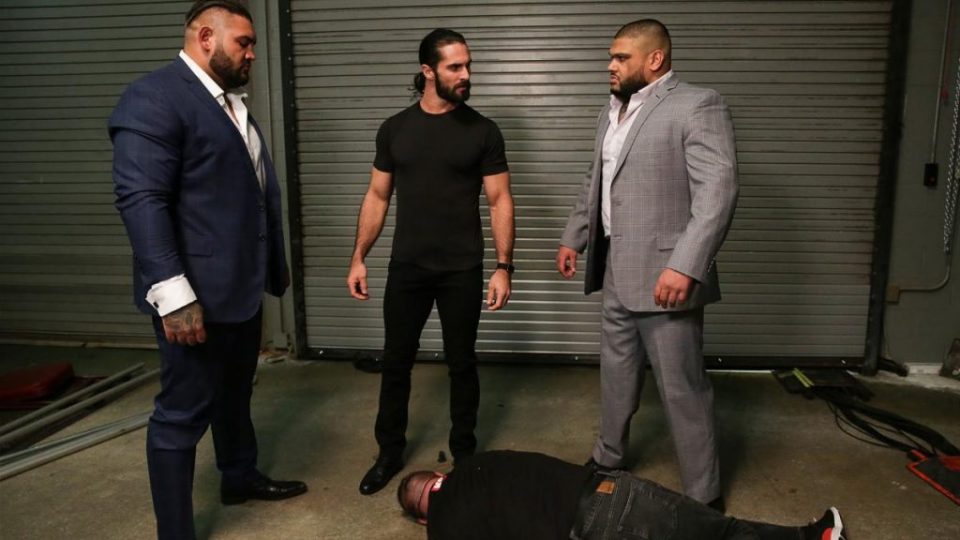 Seth Rollins uses The Curb Stomp as his finishing maneuver. Rollins has used the move to win several championships in both WWE and NXT.
It looks dangerous and is very believable.  The one he delivered to Kevin Owens on the concrete on a recent episode of WWE Monday Night Raw was the perfect move for a heel.
So, where did he come up with the move? Speaking to FOX, Rollins had this to say:
"I will say, first of all, I can't take credit for inventing the move. I did not. I did not innovate to maneuver. I stole it, yanked it, from a Japanese legend, Naomichi Marufuji. He used it to expertise for years. So I took it from him and I was kind of using it as a setup move for a long time.

Eight, nine years ago probably, and I was wrestling Tyson Kidd, T.J. Wilson, a producer in WWE now. I did the move to him and he thought that it was so impactful that I should use it as my finish. He thought that it was a move that I could do to anybody at any time and it didn't take a whole lot of setup. And so I transitioned away from using what I was using at the time into The Stomp."
Rollins has also used The Pedigree as a finisher.  He had to find another move because his stomp was outlawed for a while:
 "The one and only Vince McMahon, saw the highlight package and he thought that the move actually looked too vicious for his champion, for the guy representing WWE. So he asked me to change the move.  I was not interested in changing the move. I loved it. I thought it was great, super safe. It was awesome. But he got in his head that he wanted me to do something different."
It really fits Rollins well now with the new heel persona.  You can watch the full interview below:
Rollins can be seen every Monday Night on WWE Raw.