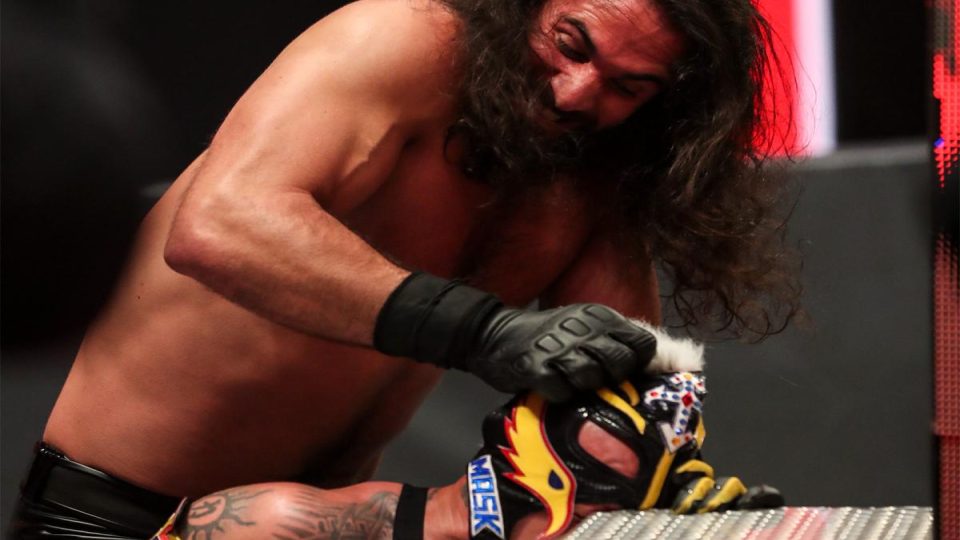 Seth Rollins has not been shy to defend WWE and his recent Eye for an Eye match. At The Horror Show at Extreme Rules, Rollins defeated Rey Mysterio by extracting his eyeball. It was a sight to behold and has been quite divisive amongst fans.
Now, Rollins has said during an interview with Gorilla Position that if the match happened during the Attitude Era, no one would have scoffed at it. Here is the full quote, courtesy of Fightful:
"There is more of an emphasis on moments. At the end of the day, moments are what people remember as opposed to entire matches, unless the moment is the match, which is not often. If this stipulation had happened in the middle of the Attitude Era, I don't think anybody would have scoffed at it. It would have been a crazy moment of wild stuff happening in WWE. Obviously, 20 years later, things are different in the way we watch things.

The moment was meant to create interest in the casual viewer. The moment you say 'eye for an eye match,' the hardcore wrestling fan is like, 'Oh, please, why can't they just let these two wrestle?' At the end of the day, the wrestling spoke for itself and the end moment ended up on TMZ. We're doing a service to both of our audiences. We gave them a great wrestling match on the front end and gave the casual viewer a reason to watch."
Without being too negative, if the match was intended to create interest in casual fans then it can hardly be considered a success. With ratings at all-time lows, casual fans are clearly not interested.
Do you agree with Seth Rollins? Let us know on Twitter!