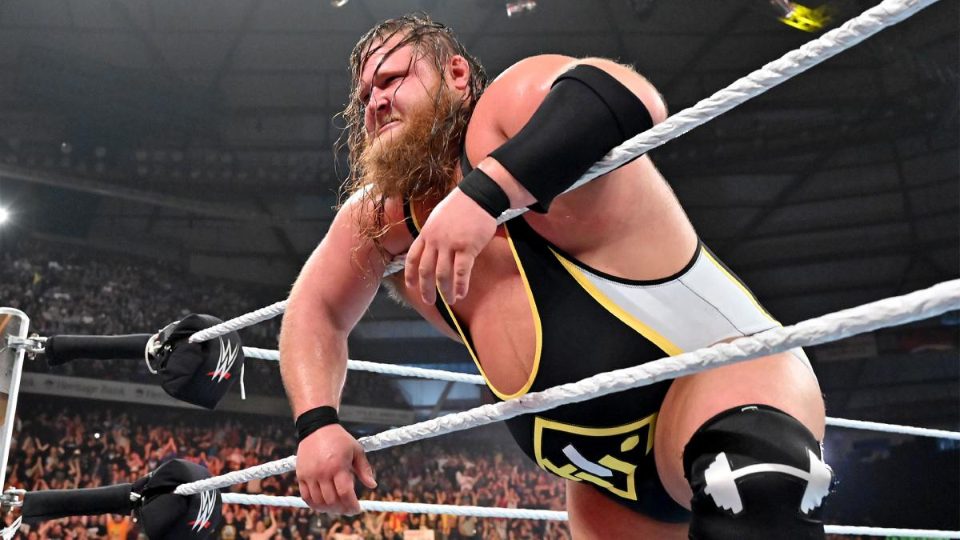 Several NXT and WWE stars will feature in new WWE/Netflix movie The Main Event, which is currently being filmed in Vancouver, with more details being provided by PWInsider.
The site reports that NXT's Babatunde – who competed in last year's Greatest Royal Rumble – will star as the lead villain in the film.
Another NXT star featured heavily will be Keith Lee, who reportedly has a "tremendously important and large role", with sources suggesting that he might even be in line for a push during the period the movie is released.
Heavy Machinery's Otis will also feature, and Sheamus, The Miz and Kofi Kingston have all filmed scenes.
A movie featuring Babatunde, Keith Lee and Otis. This sounds like it could well be the greatest thing of all time.
The movie will tell the story of a 10-year-old boy who got bullied at school, but dreamed of becoming a WWE wrestler. He discovers a magical luchadore mask, which leads to him joining NXT.
It was also noted that indie wrestler Ace Steele, who was a guest coach at the WWE Performance Center recently, was producing matches for those featured in the movie.
The film is expected to premiere on Netflix next year.