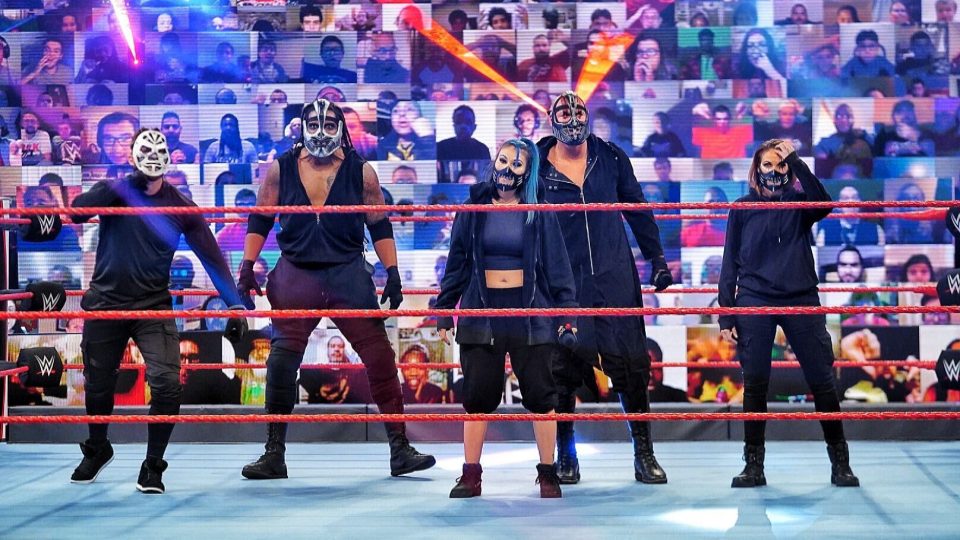 The backstage reactions of several WWE stars to the highly criticised RETRIBUTION angle have been revealed as per a new report.
Fightful Select got comments from a number of WWE wrestlers following last night, which saw the faction members unmask (sort of) and their ridiculous new names confirmed.
A female wrestler said:
"I feel bad for Mia (Yim) and Mercedes (Martinez). It's a good spot, but they've worked so long and are facing a battle to not make this look as dumb as it is."
RETRIBUTION has been made exclusive to the Raw brand by WWE, which prompted a SmackDown talent to say:
"I think they load up Raw with that stuff because it's a longer show, but we weren't told why RETRIBUTION was off Smackdown."
Another star reacted to the group and their new names, T-BAR, MACE and SLAPJACK, saying:
"It sounds like something out of a bad movie or game, but I'm not sure Vince plays games or watches movies anymore."
It was also noted that "absolutely everyone" Fightful heard back from agreed that the new names were ridiculous.