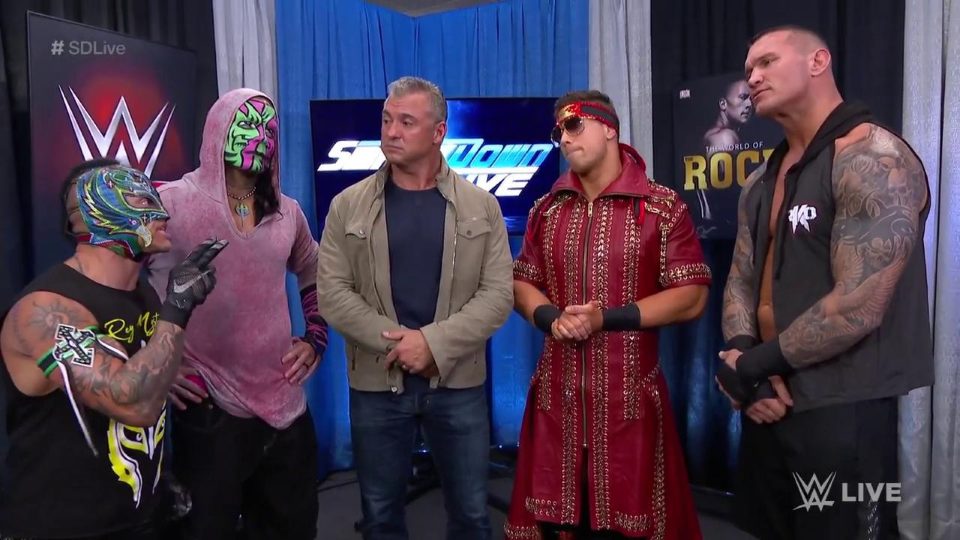 During a backstage segment on SmackDown with Jeff Hardy, Randy Orton, Rey Mysterio and The Miz – the four men from the brand in the World Cup tournament – Shane McMahon added a surprise off the cuff stipulation to the World Cup Final.
Shane explained to the quartet that a Raw star beating a SmackDown star in the final to become the "BEST IN THE WORLD" would be the worst thing that could happen to him because of the bragging rights it would give his sister Stephanie.
I assume we are all just supposed to pretend Survivor Series – a show built around Raw vs. SmackDown matches – does not exist. At least until after Friday's show, anyway.
Shane then dropped the bombshell that should any of the four lose in the final (and one of them will be there due to the layout of the bracket) then they would no longer have a home on SmackDown.
Which means that unless one of the four wins the tournament we are looking at a rare talent move in WWE.
At least there is something at stake in the tournament now.
Of the four, who would you like to see move to Raw? Let us know by voting in our poll.
[totalpoll id="38833″]