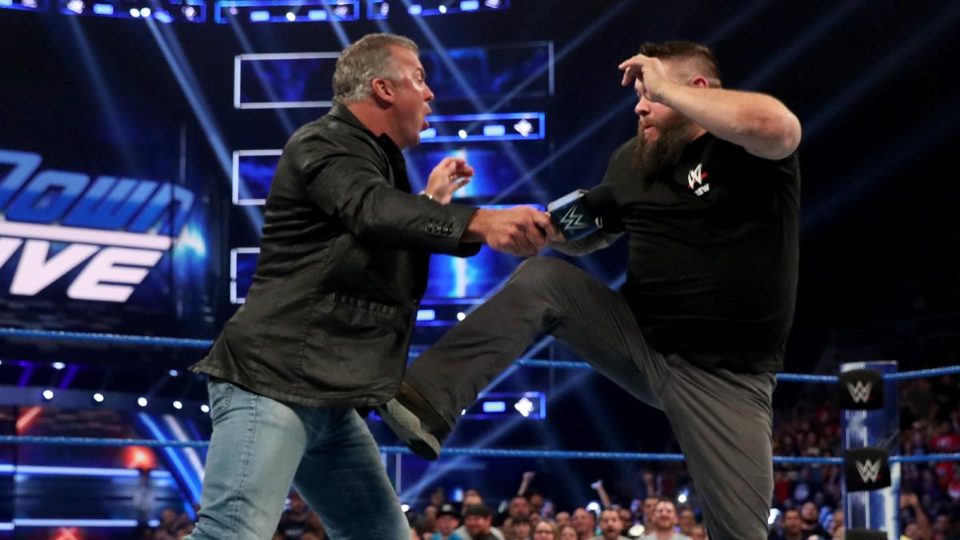 Shane McMahon accepted Kevin Owens' challenge to a WWE SummerSlam match tonight on SmackDown Live.
When Owens made the challenge, which you can watch below, he said that if he's to lose, he will quit WWE.
However, Shane brought up a replay of the segment on Raw many months ago when Owens said he quit after a loss to Seth Rollins, but didn't.
Owens said basically said fair enough, but he has changed since then. He's also not going to quit this time though… because he's going to win.
I hope to God he does.
Shane put Owens in a match with Roman Reigns for later in the show, with Drew McIntyre as special guest referee, Elias as special guest timekeeper, and Shane himself as guest ring announcer.
Follow along with our live coverage of SmackDown Live here to find out what happens in that match later.