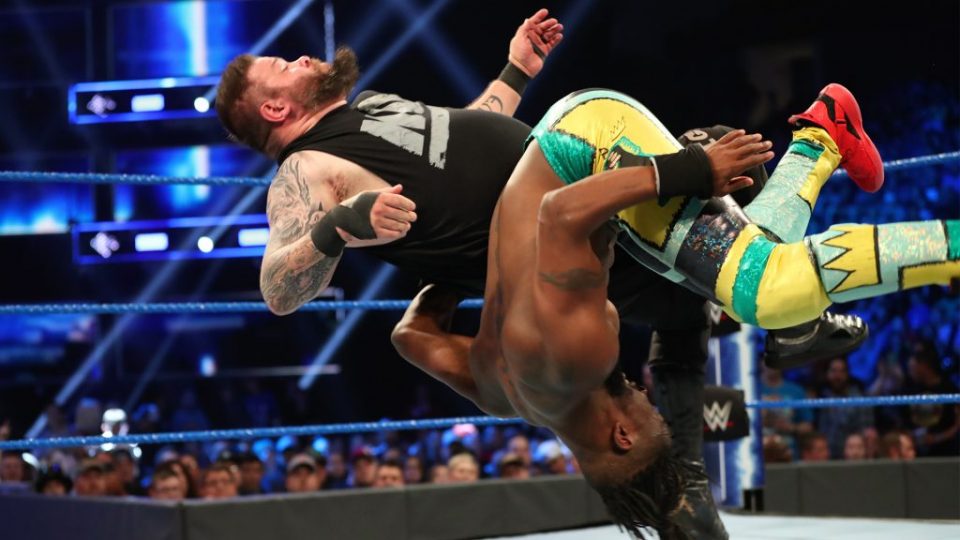 This week on Smackdown, the newly-babyface Kevin Owens cut a sensational 'pipebomb-like shoot promo' on WWE and their reliance on Shane McMahon.
During his rant, Owens condemned the company for giving Shane McMahon so much screen-time, while more talented workers like Buddy Murphy, Chad Gable and Asuka are forced to sit on the sidelines and watch.
It has been reported that WWE has big plans for the former NXT Champion and want to turn him into the next Stone Cold Steve Austin.
Stone Cold's feud with Vince McMahon during the late 1990's was legendary, and it appears as if Kevin Owens could be set for a big-time match of his own at SummerSlam with another McMahon.
Dave Meltzer stated in the Wrestling Observer Newsletter that while nothing had been confirmed, the timing of last week's promo would make it seem as if WWE were planning a Shane McMahon vs. Kevin Owens match at SummerSlam:
"Not sure where this is going but timing wise makes it feel like something for SummerSlam".
The pair have clashed once before, inside Hell in a Cell at the gimmicked pay-per-view in 2017. However, Owens played the role of a heel while Shane McMahon was the face at the time. However, their roles would now be reversed.
Before SummerSlam, Shane McMahon will be firmly focused on Extreme Rules this weekend where he is set to team with Drew McIntyre as the pair take on The Undertaker and Roman Reigns in a No Holds Barred tag team match.
With regards to the finish of the match, Meltzer has speculated that WWE could have Owens cost Shane, setting up a bout between the pair at SummerSlam next month:
"Given the direction things seem to be going, the idea of Kevin Owens costing McMahon the match looks like that could be the end."
While Kevin Owens vs. Shane McMahon II isn't exactly the match people are dreaming of, it is certainly better than a rumoured bout that was floated around last month that would have seen Kofi Kingston lose his WWE Championship to Shane McMahon at SummerSlam.
However, it was reported earlier this week that the Kevin Owens-Shane McMahon programme is going to be used to "phase McMahon off TV". Perhaps a match between the duo at SummerSlam with Shane's onscreen role on the line could be the way WWE writes him off.