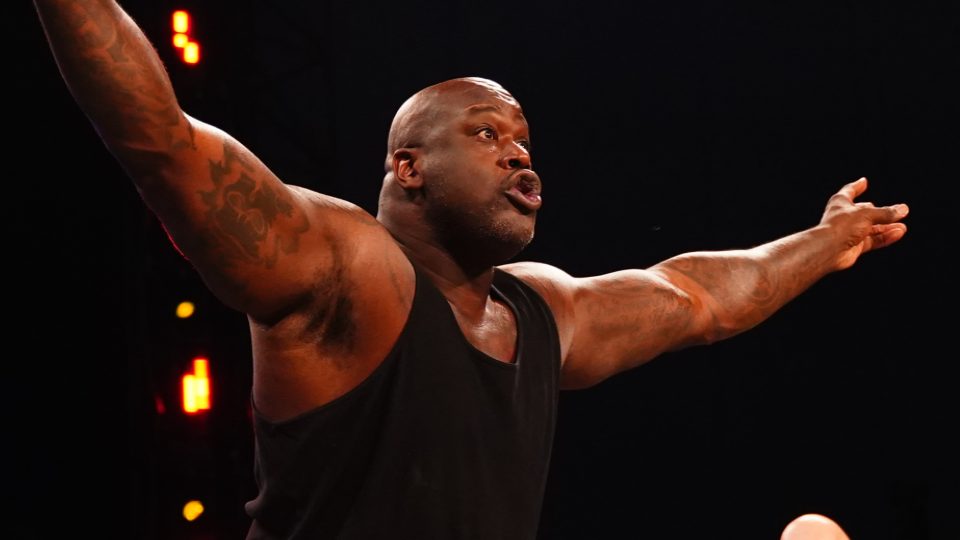 All Elite Wrestling did a very good number this week viewership-wise. However, the quarter-hour ratings have been reported and thus we know how many people watched Shaquille O'Neal step into the ring.
The Wrestling Observer Newsletter has reported that the Shaq and Jade Cargill vs. Cody Rhodes and Red Velvet match drew 1.113 million viewers. This is the highest quarter-hour match running against NXT since 2019.
Shaq and Cargill were able to pick up the win as Cargill defeated Red Velvet. The biggest moment in the match, however, was when Cody hit a running crossbody on Shaq off the apron through two tables. The moment has been replayed on Twitter and Sportscentre since.
After the match, Tony Schiavone went to interview O'Neal as he was being taken away in an ambulance. However, he had already left and was not seen again for the rest of the show. What this means for Shaq's future in AEW remains to be seen.
The match itself has received near-universal praise so it would not seem impossible that Shaq could step into the ring for All Elite Wrestling again.
What are your thoughts on the above story? Let us know in the comments on Twitter or Facebook.