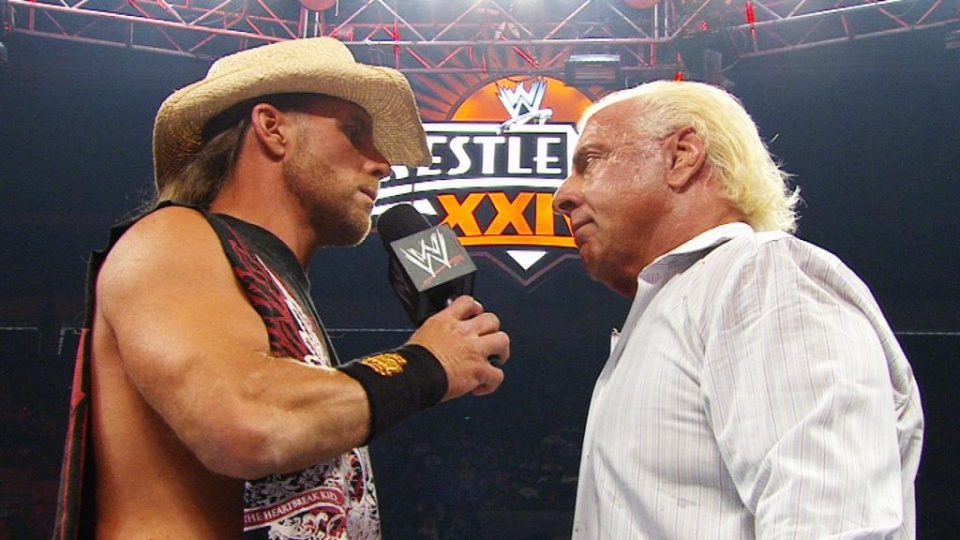 Batista returned to WWE in early 2019, attacking Ric Flair backstage in an attempt to get into the head of Triple H. "The Game" would get his retribution at WrestleMania 35, finally besting "The Animal" after some assistance by the aforementioned Flair. The match would turn out to be Batista's last, as he announced his retirement from wrestling the following day.
Speaking to CBS Sports, Flair revealed that Shawn Michaels, who was on commentary for the match, nearly superkick him after HBK thought he was a fan rushing the ring. Flair also joked about wanting to be more involved in the match that he was:
"Oh, I had a blade on me! Just kidding. But you know what Shawn Michaels said to me? They thought another mark was hitting the ring like the night before with Bret Hart. Shawn almost had to superkick me from the announce table."
As noted by Flair, the night prior, Bret Hart had been attacked by a 'fan' at the WWE Hall of Fame, so Michaels for a moment clearly thought Flair was another intruder and nearly stepped in. This funny revelation comes after Becky Lynch accused Ric Flair of sleeping with Lacey Evans' mum on Twitter…
Thanks to Cageside Seats for the transcription.
Issue 9 of WrestleTalk Magazine is available NOW worldwide. Order your print or digital copy or subscribe to the next six issues at this link