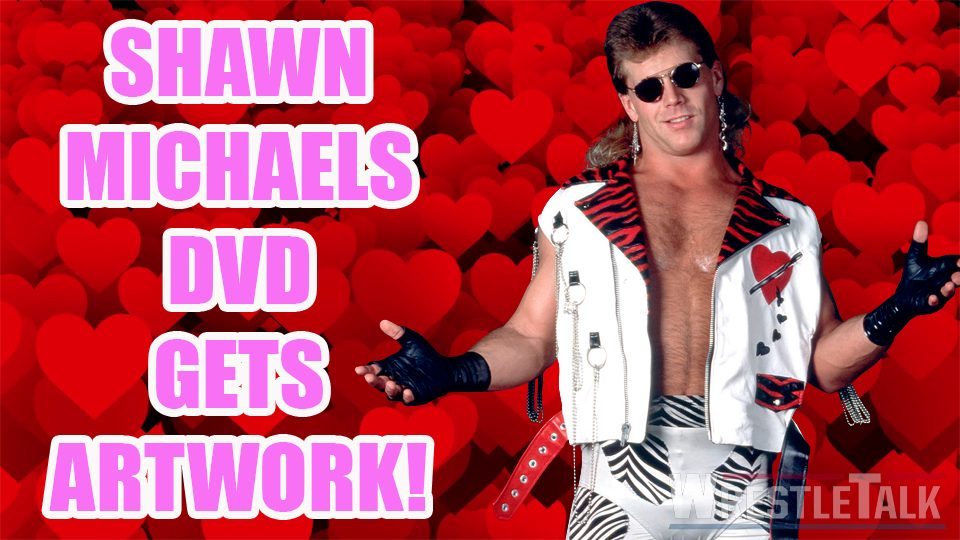 'Shawn Michaels: The Showstopper Unreleased' is the latest edition in WWE Home Video's 'Unreleased' series and this time, the company appear to have gone above and beyond to bring us 35 matches never before released, as well as a stunning piece of artwork for the cover.
Depicting every vital stage in the career of 'Mr. WrestleMania', the wrap for this much-anticipated release is stunning in every possible way. The match listing which accompanies it is also one which will cause much hysteria. According to WWE, the box-set will also encompass a brand-new sit-down interview with the man himself.
The lineup includes:
Shawn Michaels vs. Jake Roberts (Mid-South Wrestling – February 1, 1985)
The Midnight Rockers vs. Dennis Stamp and Brian Knobbs (AWA – January 11, 1987)
The Rockers vs. Demolition – WWF Tag Team Championship Match (WWF Prime Time Wrestling – November 1, 1988)
The Rockers vs. The Legion of Doom – WWF Tag Team Championship Match (WWF Superstars – December 28, 1991)
Shawn Michaels and Diesel vs. The Headshrinkers (Milwaukee, WI – August 30, 1994)
Shawn Michaels and Bret Hart vs. The Blu Brothers (Louisville, KT – July 24, 1995)
Shawn Michaels vs. Yokozuna – WWF Championship Match (Kuwait City, Kuwait – May 10, 1996)
Shawn Michaels and The Undertaker vs. JBL and Vladimir Kozlov (Raw – March 16, 2009)
'Shawn Michaels: The Showstopper Unleashed' will be available in the United Kingdom on October 1, USA on October 2, with a worldwide release date to be confirmed.
Let us know your thoughts on this much-anticipated release. Is there a particular match you're keen to see, will this be going on your list to Santa, or maybe you won't be picking it up all? You can come and chat with the WrestleTalk family on Twitter and Discord now.