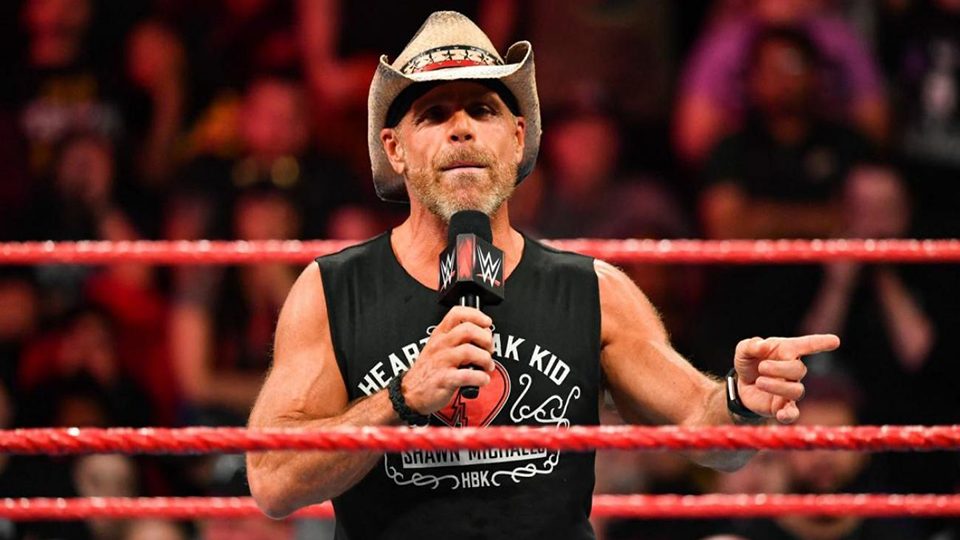 During the build to Survivor Series, Shawn Michaels and Triple H accompanied the NXT roster during the various invasions of Raw and SmackDown shows.
While it is common knowledge that Triple H is in charge of NXT, it seems like Shawn Michaels is actually more involved with another of WWE's brands.
Speaking to Corey Graves on the After The Bell podcast, Triple H revealed that Shawn Michaels is now in charge of NXT UK:
"The one thing that Shawn isn't even mentioning on his end, everybody has so much going on, but as NXT was evolving to USA [Network] and picking up that pace it made me have to back out of some things. Shawn picked up the ball on the UK and basically that got pushed his way. He was such an integral part of it anyway that he just kind of latched on more to it. He's been heading over there, what is it? Every five or six weeks we do television. He's kind of heading over there and spearheading that. Sort of taking on the ownership of that brand totally in and of himself."
I am actually a big fan of the product that NXT UK is putting out. Along with NXT, NXT UK has one of the best rosters in the world, boasting the likes of Jordan Devlin, Travis Banks, Ilja Dragunov and WALTER.
Hopefully, with Triple H now purely focused on NXT and Shawn Michaels running on NXT UK, the latter can start getting more focus and concentration from management.