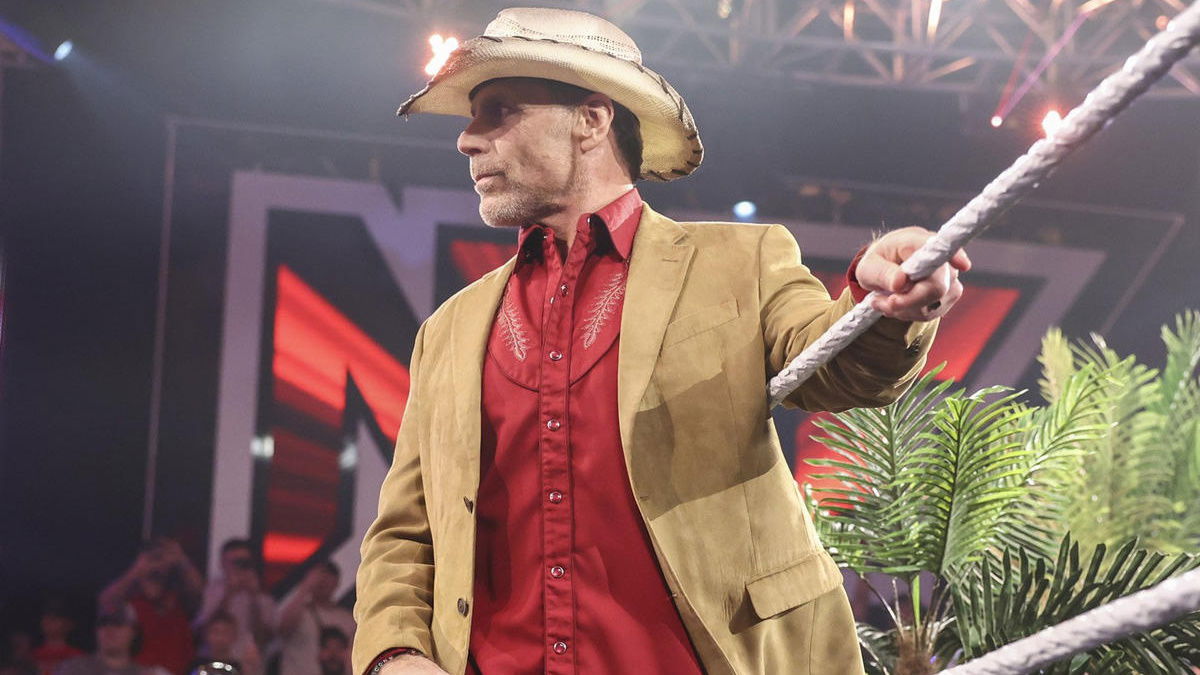 Shawn Michaels really had a career of two halves during his legendary run in WWE, with his return to WWE in 2002 being the same but also a much different Heartbreak Kid than the one we saw during the Attitude and New Generation eras.
Having a career that spans over three decades, HBK obviously stepped into the ring with many of the greatest superstars in the history of the company, but one match that always avoided him was against The Rock.
Rumours over the years have stated that Michaels had no interest in working with The Rock, as he was known to be rather difficult to work with during his first run in the company.
Speaking with Alex McCarthy of Daily Mail, Shawn spoke about the match that never was, saying that he was open to working with Rock following his return in 2002, but the timing never worked out.
He said:
"Everyone knows the story of me being difficult, having a huge change of heart and coming back in 2002. I was always open to it but it didn't work out. He became an incredibly busy man and famous guy and everything else and I would imagine his priorities changed quite a bit, and the things he wanted to do I think he did and I respect that.
"We all change and we grow. I for one always go back to the Hall of Fame when we did get to see each other and talk with each other and make peace. But that's the thing I've had the opportunity to do with everyone that I've worked with and that's what's most important to me."
Nowadays, Shawn Michaels serves as the head of the NXT brand, where he currently works with The Rock's daughter, Ava (Raine) every day.
Shawn said that he now looks at helping Ava as much as he can as his way to give back to The Rock for the match never happening.
He added:
"It's funny because I get to work with his daughter every day. She's a wonderful young lady and it's one of those things where I can do my best to help Ava every day."
Finally, Shawn said that, while he wishes the match had happened, as well as other dream matches that never materialised, ultimately he likes that both he and The Rock left the fans wanting more when it was all said and done.
He said:
"It's one those ones: the would've, could've, should've. I wish that happened, but you go down that line and there's so many. If I stayed around 10 years longer, me and AJ (Styles), me and this guy. There are always ones you can dream about! I can't speak for him but I like the fact that as a performer you should always leave them wanting more and I think we did that."
Think you're a wrestling mastermind? Well you can prove it by taking quizzes in our brand new quiz section! Don't forget to tweet us your results!