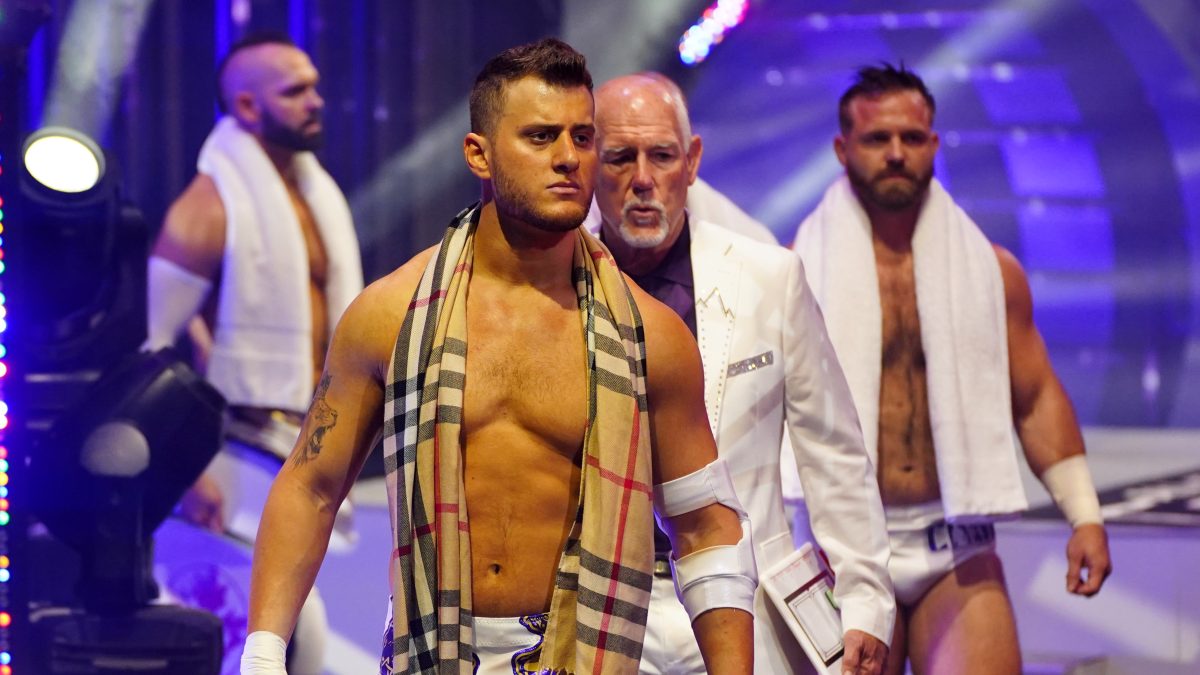 The Pinnacle has had a lot of defining moments during their short life in AEW. However, Shawn Spears thinks they have only shown the tip of the iceberg personality-wise.
In a recent interview with WrestleZone, Spears spoke about how much more The Pinnacle has to offer. He also said they have been waiting patiently for too long and now it is their time. He said:
"Same thing with MJF, he's always had the mouth but now he can back it up when it's time to throw hands and now he has four or five guys to back him up when the time comes, that's a different layer. Same thing with Wardlow, you never heard him speak until now, it's a different layer, he's still the War-dog, ya know what I mean? It's given me the same opportunity to show a different side of my personality, whether I want to be a little more aggressive, a little more wide-eyed and looney. I can do whatever I want, because in the world of entertainment, I can show different sides of my personality.

"So, I think you're just seeing the tip of the iceberg with The Pinnacle. But what you won't see is a lot of comedy, what you won't see is us taking things lightly or taking ourselves too lightly. We take ourselves very seriously, we take this industry very seriously and if you ask any one of the guys that are in The Pinnacle, we have been waiting patiently, too long, and quite frankly we've been a little too nice in that wait and our time's now."
The Pinnacle came up short against The Inner Circle in the Stadium Stampede match at Double or Nothing. Specifically, Spears was pinned by Sammy Guevara after a 630 Senton.
What are your thoughts on the above story? Let us know in the comments on Twitter or Facebook.