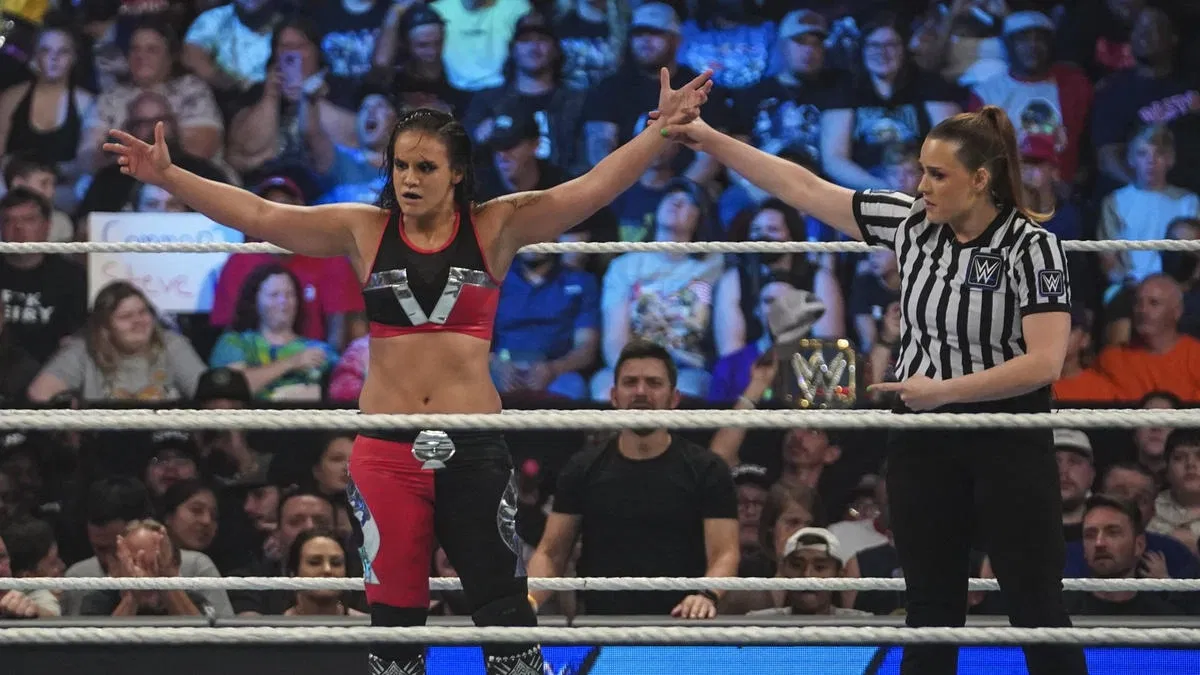 Shayna Baszler is not holding back when it comes to telling Liv Morgan exactly what to prepare for after their battle at Clash at the Castle.
After winning a gauntlet match on WWE SmackDown to become the number 1 contender to Liv Mogan's WWE SmackDown Women's Championship, Baszler has appeared on WWE's The Bump to issue a strong warning to the champ.
Suggesting that Liv prepared her aftercare supports now, Shayna Baszler suggests Morgan needs to find someone to wipe her a** for her after she rips her limbs off!
Baszler said:
"Liv, I think you better start preparing now. Start making all your meals into shakes so that you can eat them through a straw. It'll be easier. I hope you live with a really good friend who can help you wipe your ass, can I say that? You're gonna have a lot of trouble doing that with no arms. If you wanna study footage on how to fight, then I suggest, as I mentioned, watch that knight in Monty Python. Your best chance is gonna be hopping around after me trying to bite my ankles after I tear all your limbs off."
Shayna Baszler and Liv Morgan are set to do battle at WWE's Clash at the Castle, the first premium live event in the UK in decades.
You can find out all of the details for WWE Clash at the Castle by clicking here. 
Transcription via Fightful
If you're in the UK but didn't manage to get tickets to Clash at the Castle on September 3, WrestleTalk is hosting a watch party at The Joiner on Worship in Shoreditch, London, and we'd love for you to join us! Click here for more details.