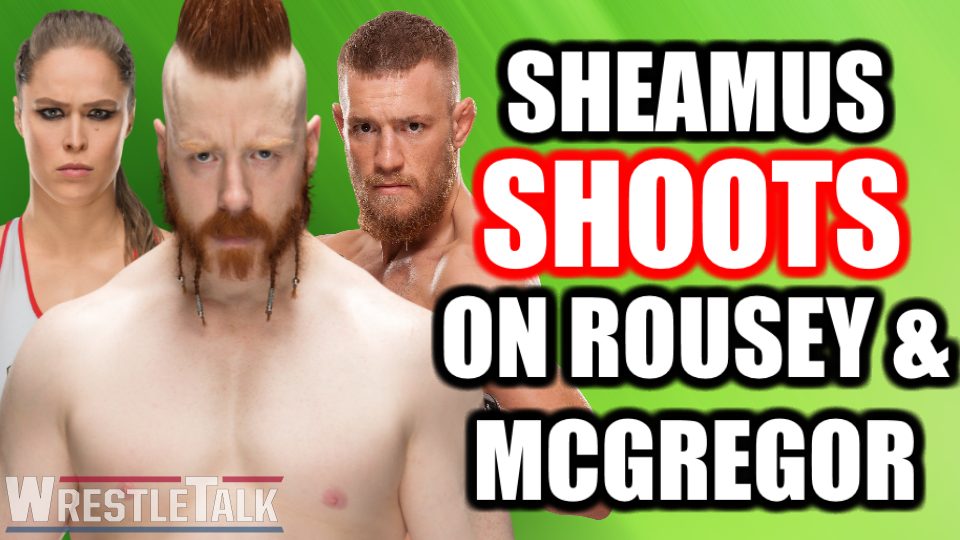 Recently, the 'Celtic Warrior' Sheamus was asked by a TMZ reporter about the possibility of UFC star Conor Mcgregor ever showing up in WWE. He said:
"I think anything is possible now with Ronda in the WWE … Ronda's killing it, so the door's open for anybody."
Sheamus also said that he hasn't really thought about McGregor joining them and that if people come, they come, focusing more on his efforts as part of the Bar with partner Cesaro, he had many good things to say about Ronda Rousey and seemed very positive about her career going forward.
Sheamus is just the latest in a long line of WWE stars that seem to having nothing bad to say about the former UFC athlete, dispelling many of the early rumors that there is animosity between some in the locker room and Rousey.
You can watch the interview here:
Related Content
Do you agree with Sheamus' comments? Would you like to see Connor Mcgregor in WWE? Let us know in the comments below or on Twitter here. You can also join us on Discord to chat with Oli, Luke, the magazine team, the website writers and each other here!