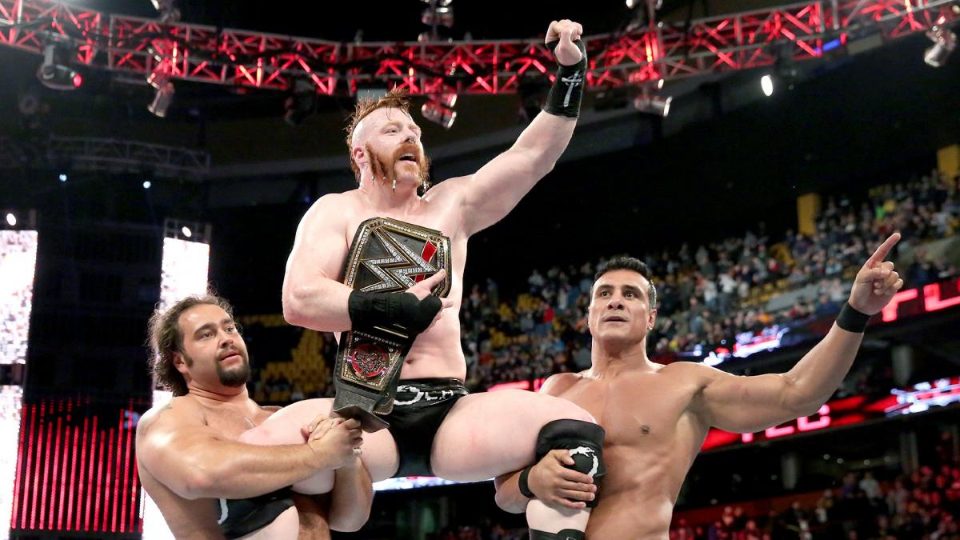 Former WWE Champion Sheamus has not been seen on WWE TV since he teamed with Drew McIntyre and Cesaro in the main event of the post-WrestleMania episode of Smackdown in a losing effort to New Day.
Since then, Cesaro has been drafted to Raw and pushed as a singles star, with reports emerging suggesting that his tag team partner was out with a concussion.
As the weeks went by without an appearance from the Irishman, people began to speculate that the future was not looking bright with regards to Sheamus' in-ring career.
However, according to WrestlingInc, the former United States Champion is advertised to appear at the Lackland Air Force Base in Texas on Tuesday.
With WWE holding both Raw and Smackdown this week in Dallas and San Antonio respectively, this would suggest that Sheamus is back on the road.
While nothing is confirmed regarding an in-ring return for the Celtic Warrior, Batista revealed in a recent interview that Sheamus has been cleared for a return to the ring.
It is not known at this time whether Sheamus will be returning to Raw or Smackdown.