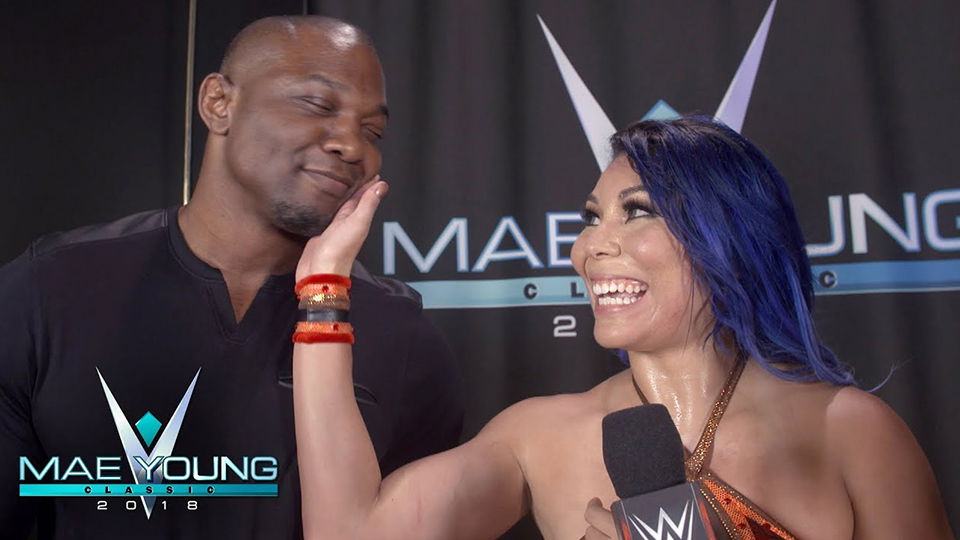 Domestic violence is a horrible thing that occurs far too often. On Lilian Garcia's podcast Chasing Glory, Shelton Benjamin and Mia Yim retold a story of how he helped her out of a horrible situation.
The following clip was shared by Garcia but you can find the full episodes here.
It's no secret what a tremendous athlete @Sheltyb803 is but what's more important is the size of his heart. When @MiaYim was in trouble dealing with domestic violence, Shelton showed what a true friend looks like. Pls share this video & full episode to help save lives! ?? pic.twitter.com/PamMK8klEk

— Lilian Garcia (@LilianGarcia) February 20, 2020
Yim and Benjamin recalled the events that occurred on separate episodes here are some of the quotes to illustrate the situation:
Yim: "He pushed me on the bed and I just- there was a towel and so I fell on the towel and then he wrapped the towel around my neck and started like choking me… Shelton who's my brother. He's my big brother. Ugh I hate saying it out loud but I love him so much."

Benjamin: "Like I said she's my little sister I love her to death and it's funny, even with our little banters back and forth on Twitter and Instagram and everything it's all love. It's all fun"

Yim: "He pretty much offered up his home for me. The minute he found out, immediately he was like 'I'll get you a plane ticket. You get outta there. I got you."

Benjamin: "You can come stay with me, I don't care. She's like 'yeah but it's not a big deal', I'm like 'no. That's a problem. That's a problem the first time not 50 times later. Girl you need to get outta that.' And she wasn't ready to get out and she's like 'well we can't hang out because he's jealous of you' and I was like 'out of respect for you and your relationship, yes that's fine.'"

Yim: "He respected that because he didn't want me to deal with more stress. So he backed off but it was comforting to know that he would still like randomly be like 'hey I'm still here for you'".
Thankfully, Yim is in a much better place. A successful star on NXT, the sky is the limit for her and her potential.
We encourage you to go watch or listen to the full episodes to get the full story as it is worth hearing. At the end of the day, it is always worth remembering that there are always people who care when you are in a bad place.
Let us know your thoughts about the Shelton Benjamin and Mia Yim situation on Twitter.